SMS spam menace: UAE mobile users frustrated... but you can du says telco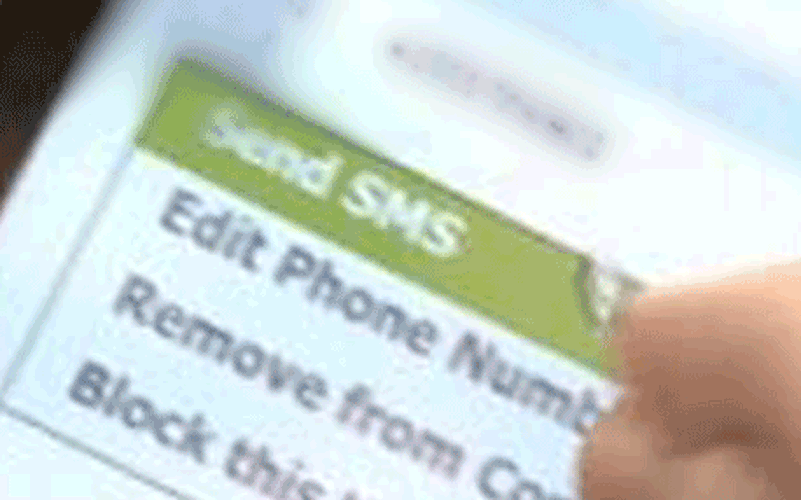 A promising announcement of Telecommunications Regulatory Authorisation (TRA) two years ago seemed to bring an end to the steady flow of marketing SMS' that thousands of mobile phone users in the UAE receive every day.
Marketing SMS's are the often unwanted messages from companies in the UAE bringing their latest offers to the customer. Although the TRA has issued a statement that this can only be done with the consent of the phone subscriber, more often than not the subscriber is surprised by the constant flow of messages.
"I never gave any consent to anybody to receive marketing messages, but I receive about three messages daily telling me of deals I am not even interested in," says Sarah Parker, a du subscriber.
The subscriber need not to be worried, it seems. Both du and etisalat have given the subscriber the opportunity to "block SMS spam", according to their websites. Whereas etisalat requires the customer to send a message with the words 'b etisalat' to the number 1011, du subscribers can send a blank message to 5293, and the marketing messages will no longer be sent.
According to du, each sender can be blocked individually, by sending the message 'B (sender's ID)' to 7726. Consequently, message from that particular sender will be blocked.
"All of the tailored offers and promotional messages that we send will always include opt-out details, for our customers' convenience."
Although etisalat has not responded to repeated queries about the delivery of SMS spam, du adds to its comments by explaining that at any point in time, customers can choose to opt-in to once again receive promotional SMS, by sending a blank SMS to 7000.
Furthermore, it informs that customers have the additional option of the following:
1. SMS GET to 7726: Provides a list of all sender IDs or short codes the customer has blocked.
2. SMS HELP to 7726: Provides a list of available commands.
Sending a blank message to a 4-digit number is not possible on many phones, says a frustrated Sarah. "I called customer service to tell them that it is not possible to send a blank message from my phone.
They advised me to insert my SIM card into another phone and try again. I have tried three phones, but it worked on none one of them."
As a last resort, Sarah sent the word STOP to 5293. A promising return message informed that marketing messages would no longer be sent to the customer. But only a day later, the same messages appeared in her mail box. "I believe this time there were even more messages from more companies."
This can certainly be the case, explains a spokesperson from du, as the directive to stop receiving the messages needs 14 days to be processed.
"To stop receiving promotional, service-related messages from us, customers can opt-out by simply sending a blank SMS to 5293. For smartphones that do not allow users to send a blank message, simply including a space will be sufficient. The opt-out request will be processed within 14 days," is the company statement to Emirates 24|7.
The marketing messages are a known menace for every phone user in the UAE. "I receive a couple of messages per week," tells S Kumar, an etisalat subscriber. But I have decided to just accept them, because I know that it is not possible to stop them from coming in."
"What bothers me is that we are not given the option of not receiving the messages. If you receive a spam mail, you always receive a way to opt out. But nothing like this is written in the SMS's I receive," says Kumar.
Follow Emirates 24|7 on Google News.