Snow-trapped in car for 3 days; she lives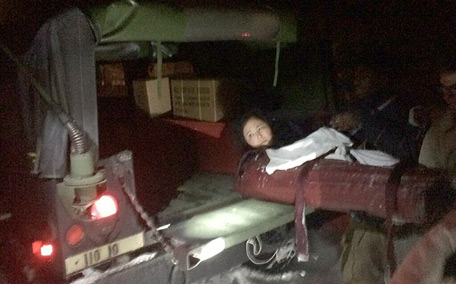 A woman who had been living in her car and decided to ride out the weekend blizzard was rescued Monday night after a neighbour became alarmed for her safety.
The woman, whose name hasn't been released, had been in the car since the storm began Friday and was rescued near Accokeek
A neighbour, Stephen Mackey, told The Associated Press that he called authorities to alert them to the woman's status. He said she had bought a home on the street, but it was condemned, so she had been living in her car. She had refused offers of assistance at the beginning of the storm, Mackey said.
"My wife and I had some major concerns about her well-being," he said.
Firefighters and medics worked with Maryland National Guard troops in a Humvee to reach the snowed-in vehicle.
In a statement, Prince George's County Fire and EMS said the woman resisted leaving her vehicle but was taken to the hospital and treated for hypothermia. The woman was conscious and uninjured as she was rescued, officials said.
Follow Emirates 24|7 on Google News.