South African 'expat election day' announced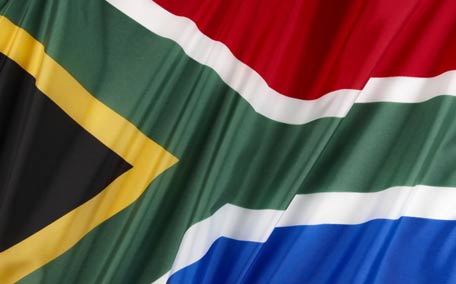 The election date of the South African presidential elections has been announced: South African expats in the UAE may cast their vote on April 30th, 2014.
President of South Africa Jacob Zuma yesterday announced the official election date for the presidential elections of 2014 in the Government Gazette. While Election Day in South Africa will be May 7, 2014, nationals living abroad may cast their vote on April 30th, and on this day only.
"By law it is not possible to vote abroad on any date other than 30 April 2014, and no exceptions will be made," emphasised the South African Embassy in the UAE.
South Africans in the UAE are now able to submit their online application and are required to so before March 13 in order to participate in the election.
The application, submitted through a VEC10 form online, notifies the Independent Electoral Commission (IEC) of the participants' intention to vote abroad and the location where this vote will be cast, explained the Embassy. Registered voters in the UAE can cast their vote at the Embassy in Abu Dhabi or at the Consulate in Dubai.
Applications can only be submitted online on the following website: www.elections.org.za. This website will close for applications on March 12 at midnight South African time, which gives South Africans in the UAE two more hours to complete, with the deadline set on March 13, 2 AM.
Only South Africans who are registered voters will be able to submit their application. After successful application, participants will receive an e-mail or SMS notification to acknowledge receipt of their application.
This year South Africans were for the first time able to become registered voters abroad, as the opportunity was provided to register at the South African Embassy and Consulate.
A final registration weekend was organised in the weekend approaching the deadline for registration, which fell on February 7th, 2014. Speaking to Mpetjane Kgaogelo Lekgoro, Ambassador of South Africa to the UAE, one day before the registration deadline, he said that 300 people in Dubai and 70 people in Abu Dhabi had registered to vote, although this did not reflect the potential voters' outcome as many South Africans were already registered, he pointed out.
The UAE hosts around 100,000 South African residents, and in the 2009 elections, Dubai ranked third in the list of places with the highest number of votes from South Africans abroad, with 900 votes.
The South African Embassy is located in Abu Dhabi at the corner of Airport Road and 25th Street in Villa No.1, and can be contacted on the following number: 02 417 6400.
The South African Consulate-General is located in Dubai on Khalid bin Al Waleed St., in the New Sharaf Building, 3rd floor, Bur Dubai. It can be contacted on: 04 397 5222.
Follow Emirates 24|7 on Google News.