Dad who killed his baby girl commits suicide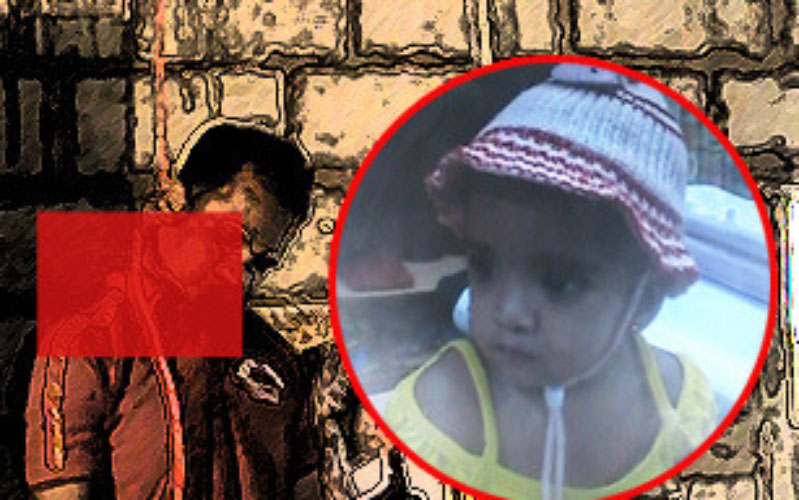 The father who allegedly killed his one-and-half-year old infant by brutally assaulting her has committed suicide by hanging himself from a beam inside his sister's house, according to Gossip Lanka News.
His dead body was found in his elder sister's house in Kahatuduwa, Polgasowita, a suburb of Colombo.
Sunil Jayakody, 32, had allegedly brutally assaulted his baby girl, Nelki Salomi, injuring her face and burning the lower part of her body in front his wife, 19-year-old Rukshika Thilini Weerasinghe.
The girl who was unconscious following the attack was rushed to hospital but was pronounced dead upon admittance.
The post-mortem examination revealed that the death was caused by injuries to the internal organs. Assault marks were visible on the face, head and arms of the toddler.
Meanwhile, his wife had informed police of her child's murder and told that the man would quarrel with her very often and beat her mercilessly.
However, the police have taken her into custody on suspicion of aiding her husband for killing the child and is remanded until February 9.
According to report, the man was married to another woman earlier.
He has two children from his first marriage.
He has a past criminal record having been remanded for molesting his aunt's 17-year-old daughter Rukshika while she was alone in their house.
He had been released on bail but was not accepted by his first wife who filed a divorce case while he was in remand and was getting ready to go abroad for a job.
A resident of Moradana, Piliyandala, he was serving with the Sri Lanka Navy. He fled after brutally assaulting his daughter during an argument with his wife, according to Ada Derana.
Residents Kahatuduwa area were the first to see the body and inform cops.
Follow Emirates 24|7 on Google News.