Deyata Kirula aims at rapid development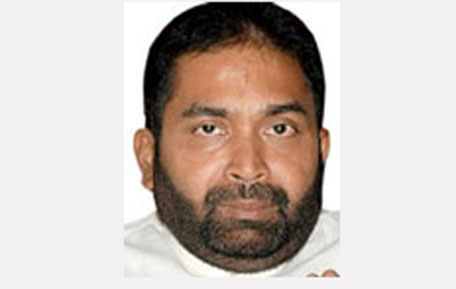 'Deyata Kirula' (meaning Crowning the Nation) national development drive would create a strong platform for overall development of the country, Daily News quoted Telecommunications and Information Technology Minister Ranjith Siyambalapitiya as saying.
While addressing a media conference at the Government Information Department, he said that since the major focus is on the overall development of the district which has been selected for the exhibition, Deyata Kirula exhibition is a gateway for rapid development.
As a result, the government is upgrading infrastructure and living standards in the Polonnaruwa district in the North Central Province, Trincomalee, Ampara and Batticaloa districts in the Eastern Province.
Through Deyata Kirula exhibition, the organising committee on the advice of President Mahinda Rajapakse, would showcase the country's ancient and proud history.
To coincide with the Deyata Kirula 2013 national exhibition, massive development projects have been implemented in four districts meanwhile, including Ampara at a cost of Rs. 59,387 million.
The exhibition will be held at the Ampara Hardy Technical Institute and the surrounding area from February 4 to 11 covering 273 acres coinciding with the country's 65th Independence Day Celebrations.
The exhibition paves the way for a series of development activities in the four districts where infrastructure facilities are being upgraded, while generating employment opportunities, said Siyambalapitiya.
Already Rs 45,375m of the allocation has been earmarked solely for the identified development projects including road development activities; Rs3,602m has been set apart for education sector development; Rs1,166m for health; Rs 22,013m for road development; Rs4,064m for irrigation; Rs7,208m for water supply projects; Rs3,056m for livelihood development; and Rs4,156m on for electrification, including rural electrification, accordingly.
The massive development project includes carpeting of several roads, providing water and electricity.
Many other health sector related needs are being improved and hospitals are being renovated with new additions.
Among the main development projects are several water supply schemes costing Rs7,208m on and self employment projects for Samurdhi (means prosperous) families.
In addition, with community participation, several pipe borne water schemes benefiting 400 households have been completed.
For all self employment projects, a micro finance system has been introduced to Samurdhi receipients.
By several small scale irrigation projects many dry lands will be irrigated.
Moreover, to benefit farmer families and to cultivate 850 acres of paddy lands, a few dilapidated tanks are being renovated.
By January 15, the road connecting Mahiyangana (Uva Province) and Ampara (Eastern Province) will be completed along with other development projects.
Follow Emirates 24|7 on Google News.