Gang threatens BBC team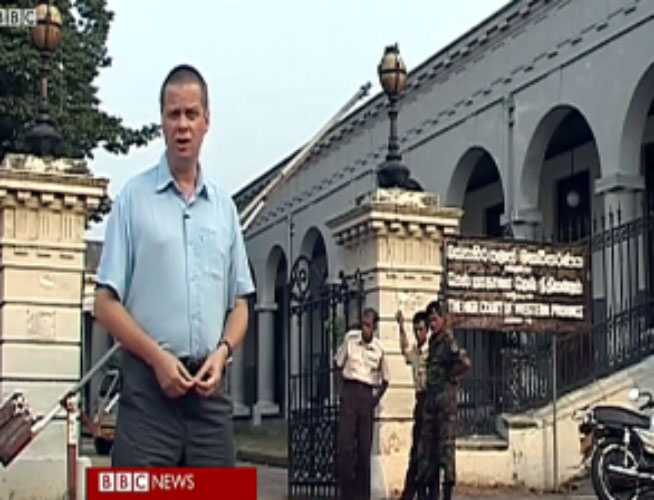 A gang threatened a BBC team on Monday evening when they were covering the Bodu Bala Sena (BBS), a Buddhist organization, convention in Maharagama, a Colombo suburb, the 'Colombo Gazette' reported.
When the gang approached them, the BBC team, including its Colombo Correspondent Charles Haviland, was doing a video recording opposite 'No Limit' Store in Maharagama.
The BBC team, following the BBS convention in Maharagama, decided to make an 'on location' recording regarding the convention when the gang approached them and hurled abuse using foul language in Sinhala and refused to let them leave.
Although a police team had later arrived at the scene the abuse had continued even in front of the police who also refused the BBC team to leave while some members of the gang tooj photographs of the journalists.
Subsequently the BBC team was allowed to leave after a senior police officer arrived at the scene.
Meanwhile, the gang also abused a reporter of the 'Nawamani' Tamil newspaper and handed him over to Maharagama police who later released him after being detained for several hours.
Follow Emirates 24|7 on Google News.