Lanka's 'Paba' beauty Upeksha gets ok for divorce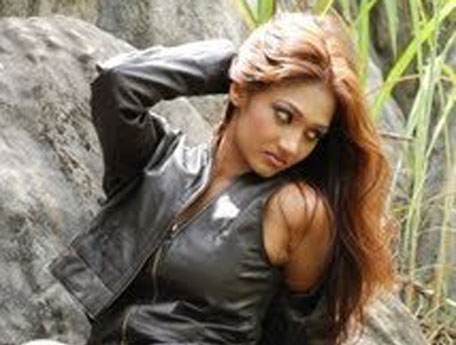 The Colombo District Court has allowed actress Upeksha Swarnamali (famous for her role in the teledrama called Paba) the Gampaha District parliamentarian to be divorced from her husband, according to the Daily Mirror.

Upeksha Swarnamali had sought court permission to obtain a divorce from her husband Mahesh Chaminda by a complaint lodged at the Colombo District Court and on mutual agreement her request was allowed by courts.
The court ordered Mahesh Chaminda the respondent to return to the complainant her official Parliament vehicle within three days.

The court also ordered the complainant to annul the joint account maintained by the parties at the Bank of Ceylon Parliament branch.

The court also admonished the complainant and the respondent to refrain from acts damaging their privacy.

Gossip News Lanka reports that the judgement was given in favour of both for the divorce.

The official vehicle of Upeksha Swarnamali is still in the possession of Mahesh Chaminda.

He was ordered to return the vehicle within the next three days.

In the month of February 2011 Paba was allegedly hospitalised and since then they have lived separately. After today's verdict the divorce was granted to be separated legally.
Follow Emirates 24|7 on Google News.