Rights groups condemn shooting of journalist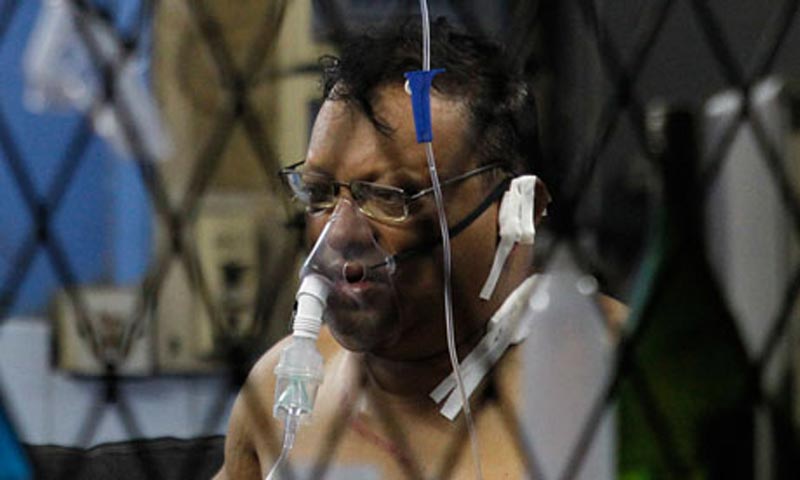 The "appalling shooting" of a senior reporter working for a privately-owned newspaper in Sri Lanka underscores the threats faced by journalists in the country, media rights groups said Tuesday.

Paris-based Reporters without Borders (RSF) and Journalists for Democracy, a group of Sri Lankan reporters in exile, said the Friday night shooting of Faraz Shauketaly was the latest attempt to muzzle the country's independent press.

"This appalling shooting suggests that the enemies of media freedom are trying to silence those journalists who still dare to report the news freely," the two rights groups said in a joint statement.

Shauketaly, a 54-year-old investigative journalist at the Sunday Leader newspaper, had reported on alleged graft in Sri Lanka's energy sector. He was moved to a private hospital after undergoing surgery at a state hospital to remove a bullet from his neck.

The newspaper said the shooting at Shauketaly's home in a suburb of Colombo brought back memories of the assassination of its founding editor, Lasantha Wickrematunge, who was gunned down in January 2009 while driving to work.

"Sri Lankan journalists are constantly the targets of threats and reprisals, often by the government," the rights groups said, adding that Sri Lanka was ranked 162 out of 179 countries in the RSF press freedom index.

Rights groups say at least 17 journalists and media workers have been killed in the country in the past decade. Many Sri Lankan journalists have also fled the island fearing violence.

Sri Lanka lifted a state of emergency in 2011, but media rights groups say journalists have been forced to self-censor their work due to fear of attacks.


Follow Emirates 24|7 on Google News.