Sri Lanka welcomes one millionth tourist for 2012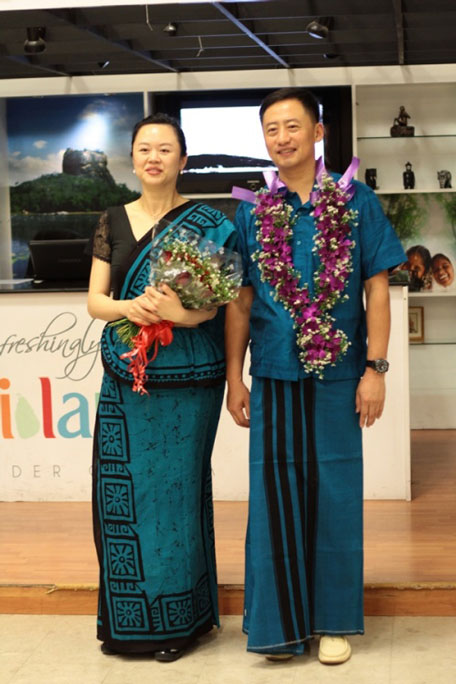 Sri Lanka received its one millionth tourist during the year 2012, a record in the Island's tourism history, with the arrival of China's Jiang Ying.
Sri Lanka Tourism organised a special ceremony to welcome Jiang Ying, who arrived with her husband Yang Bo, on a holiday trip.
The couple landed at the BIA, the island's only international airport.
Sri Lankan tourism officials gave special gifts to the couple and their next stay in Sri Lanka will be absolutely free.
Jiang Ying expressing her thoughts during the occasion said, "I had heard a lot about Sri Lanka from my friends. I found out details about your country before deciding my holiday destination".
"I was simply bewitched by the photos on the internet. Sri Lanka is as beautiful and breathtaking as presented in the photos. Moreover, Sri Lankans are very hospitable and kind."
Sri Lanka Tourism says, the arrival of 1 million tourists to the country, actually surpassed its initially set target of 950,000 tourists, which they hope to achieve in 2012.
Apart from reaching the 1 millionth arrival for the first time during an year, the Island's tourism sector has also earned over US$ 1 billion during the year 2012, another first in the industry.
Follow Emirates 24|7 on Google News.