Starving for protest in India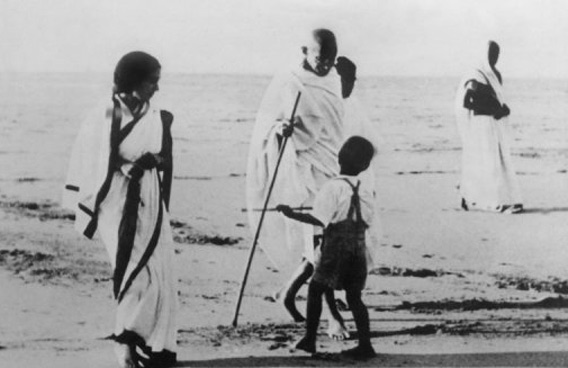 The protest fast, used to historic effect by Mahatma Gandhi in his fight against British rule, has made a comeback in India among activists seeking to pressure the government on a host of issues.
A series of high-profile fasts - mostly focusing on corruption - have garnered national attention in recent months and posed a public relations challenge to the scandal-tainted coalition of Prime Minister Manmohan Singh.
But where Gandhi's fasts are still seen as models of principled, non-violent self-sacrifice, the modern-day versions have been criticised by some as publicity-seeking stunts that are also undemocratic.
In April, 73-year-old veteran activist Anna Hazare - an ardent admirer of Gandhi - launched what he said would be a fast to the death to demand greater civil participation in the drafting of anti-corruption legislation.
Mounting popular anger over graft, Hazare's frail resemblance to Gandhi and blanket media coverage supported by Twitter and Facebook campaigns lent the protest an unexpected momentum that took the authorities by surprise.
In the end, the government agreed to certain concessions and Hazare called off his fast after 98 hours.
Then in early June, India's most celebrated yoga guru, Baba Ramdev, embarked on a similar hunger strike to highlight the issue of "black money" - illicit cash squirrelled away by officials in foreign bank accounts.
This time the government took a harder stance, sending in police with tear gas to clear Ramdev and his supporters from their camp in New Delhi - an operation that was seen by many as desperate and heavy-handed.
Ramdev finally called off his strike last Sunday.
A day later, another Indian guru and social activist, Swami Nigamananda, died in the northern hilltown of Dehradun after a four-month fast to highlight corruption and rising pollution in the Ganges river.
Observers said the various fasts had caught a national mood, with public outrage over official corruption running at an historic high.
"Their rise is best explained by the falling credibility of the ruling political class," said Aroon Purie, editor-in-chief of Indian Today magazine.
"What matters is the message: India is erupting against corruption and those who are shielding the corrupt," Purie said.
Indian political analyst Parsa Venkateshwar Rao agreed that timing had helped Hazare and Ramdev become "very visible icons" of protest.
"They are very conspicuous dissidents, while political parties have been marginalised," Rao said.
"Hazare's main backing has come from the urban middle class, who are outraged by corruption and are all for taking up cudgels against it."
While public opinion in India is united behind the anti-corruption message, there are those who question the motives and tactics of the fasting messengers.
The Congress party, which leads the ruling coalition, spoke of the threat to democracy posed by "unelected tyrants", while others questioned whether Hazare's drive to have non-elected representatives on a law-drafting committee was constitutional.
Many are especially sceptical about Ramdev, a strict social conservative who claims he can "cure" homosexuality, cancer and AIDS through yoga and other alternative therapies.
Never one to shy away from publicity, Ramdev holds regular televised yoga sessions that draw millions of viewers.
"The desire to leave his ashram for the arc lights was entirely in character," prominent historian Ramachandra Guha said of the guru's anti-corruption fast.
"Ramdev occupies an important place in the history of publicity, rather than in the history of spirituality," Guha said.
An editorial in the financial daily Mint also argued that Ramdev was hard to take seriously.
"Leaving aside his concerns about black money - ones that a majority of citizens would share - nearly all his demands can be dismissed out of hand," the newspaper said.
"His lack of understanding of how the Indian political system works and the seriousness with which he is believed by a massive number of followers shows how dangerous such stunts are for democracy," it said.
Also unimpressed was Tushar Gandhi, the great-grandson of India's independence hero, who said Hazare and Ramdev were poor imitators.
"These are not Gandhian fasts, they are finger-pointing exercises," he told AFP.
Follow Emirates 24|7 on Google News.