States pile pressure on new Trump travel ban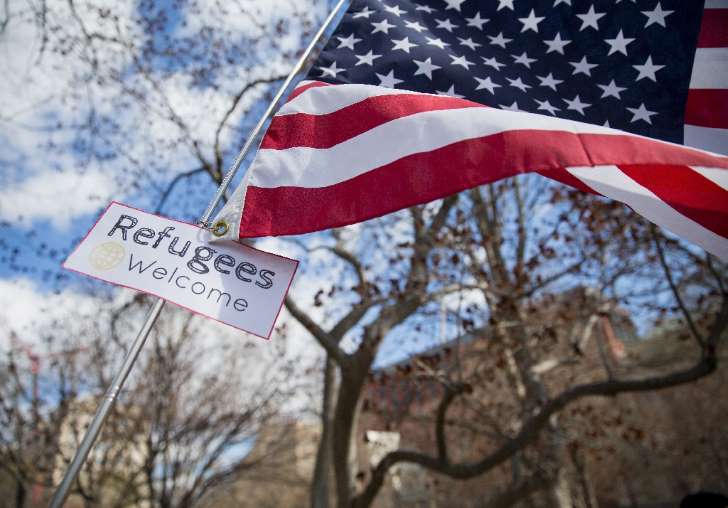 Several US states run by Democrats on Monday stepped up the pressure in federal court for the suspension of Republican President Donald Trump's amended travel ban, if possible before it takes effect Thursday.
There are two federal suits brought by state attorneys general over the order, which bars refugees from entering the US for 120 days and halts new visas for travelers from Iran, Libya, Somalia, Sudan, Syria and Yemen for 90 days.
The state of Washington - with the support of California, Maryland, Massachusetts, New York and Oregon - has asked the same Seattle judge who issued a stay against Trump's first executive order on immigration to block the new measure.
Hawaii has also filed suit against the new order, as have rights groups and immigrant advocacy associations, which filed papers with a judge in Maryland. Hearings are set for Wednesday in both of those cases.
The first version of the order, signed by Trump on January 27, triggered howls of protest at home and abroad as well as chaos at US airports as some people were detained upon arrival and either held for hours or sent back to where they came from.
The White House reworked the executive order to address some of the issues that came up in court. The new order explicitly exempts holders of valid visas or legal permanent residents, as well as citizens of Iraq.
But the main points are largely the same.
Washington state Attorney General Bob Ferguson has accused the government of trying to skirt around the court's first ruling, which suspended the Trump administration's initial travel order.
"When a court enjoins a defendant from enforcing policies, the defendant cannot evade the injunction by announcing that it will continue only some of the illegal policies. Yet that is what defendants attempt here," Ferguson wrote.
Ferguson has asked Judge James Robart to call an emergency hearing for Tuesday, but Robart said there would be no hearing before Wednesday and asked the Justice Department for a response to Ferguson's motion.
In Hawaii, the government filed its motion opposing the state's request for an injunction, saying the travel ban is "a valid exercise of the president's broad statutory authority to 'suspend the entry of any aliens or of any class of aliens.'"
'A Muslim ban by another name'
Trump has said the measure is necessary to keep extremists from entering the United States.
But critics say the new order is still essentially a ban on Muslims coming to the United States and therefore unconstitutional because it singles out people of a certain religion for discrimination.
"The Trump administration may have changed the text of the now-discredited Muslim travel ban, but they didn't change its unconstitutional intent and effect," said California Attorney General Xavier Becerra.
New York Attorney General Eric Schneiderman chimed in: "President Trump's second executive order is just a Muslim ban by another name, seeking to accomplish the same unlawful and unconstitutional goals of the first ban."
The new order hit its first roadblock Friday when a judge in Wisconsin said it could not be applied to the wife and child of a Syrian refugee who had already reached America.
Follow Emirates 24|7 on Google News.