Stranded whale dies in Argentina despite rescue efforts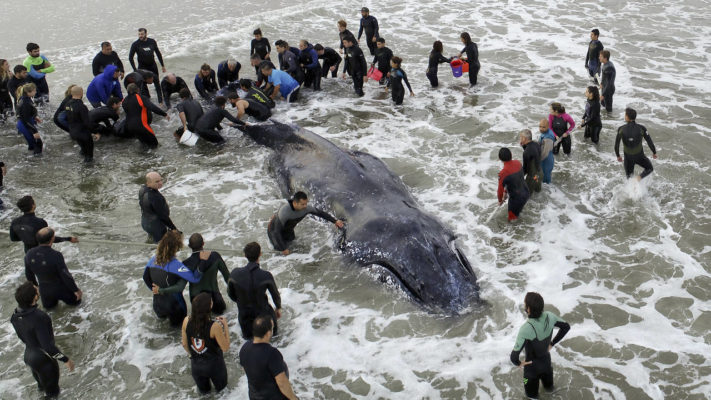 A humpback whale stranded on Argentina's coast died Monday despite a round-the-clock rescue effort over the weekend that drew in dozens of volunteers.
The whale swam around Saturday in the coastal city of Mar del Plata, about 250 miles (400 kilometers) south of Buenos Aires.
Rescuers and conservationists had been digging around the six-ton whale with heavy machinery and using a crane to lift it and improve its hydration.
In a desperate attempt to keep the whale alive, Mar de Plata residents joined the effort, dousing the 10-meter-long (33-foot-long) animal with water and covering it with moist cloths.
Coastguards designed a special harness that rescuers had planned to use to try to pull the whale back into the ocean using a tugboat.
"We want to thank all those people who collaborated without wanting anything in return, the coastguards, everyone who helped," said Gisela Giardino, a biologist at the University of Mar del Plata.
Follow Emirates 24|7 on Google News.