Student dead after choking in pancake eating competition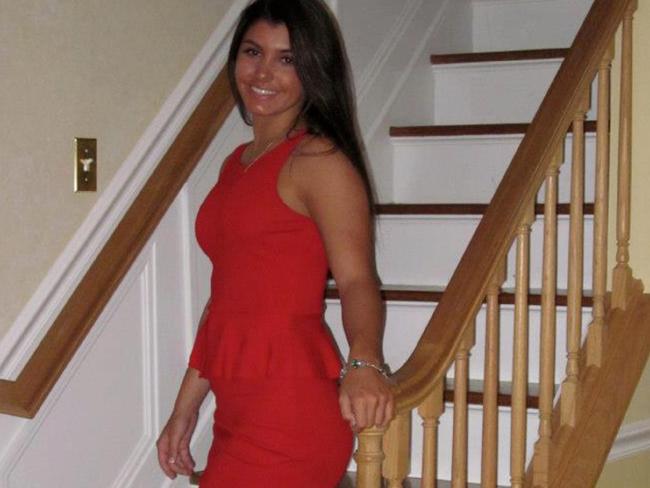 Police said 20-year-old Caitlin Nelson died at a New York City hospital on Sunday, three days after participating in the contest at Sacred Heart University.
She was from Clark, New Jersey, and was a junior majoring in social work at the Roman Catholic school in Fairfield.
"It's a tragic event that started out as something fun," Fairfield police Lieutenant Bob Kalamaras said.
"It was just a tragic accident."
When Nelson started choking at the contest, two nursing students who were there immediately began lifesaving measures and were quickly joined by police officers and paramedics, Kalamaras said.
She was taken to a hospital in Bridgeport in critical but stable condition and transferred on Friday to New York-Presbyterian/Columbia University Medical Center.
Several thousand people gathered on the Sacred Heart campus on Sunday night to remember Nelson, a member of the Kappa Delta sorority, and share their grief.
A Mass dedicated to her was followed by an impromptu candlelight vigil.
Nelson's father, James Nelson, was a Port Authority of New York and New Jersey police officer killed in the September 11 attacks in Manhattan.
The 40-year-old was killed while trying to rescue people trapped in the World Trade Center.
His obituary said he was survived by two daughters, 11-year-old Anne and five-year-old Caitlin.
School officials said counselling services were being provided.
"The SHU community is mourning today," the school said in a statement on Monday.
"We ask that during this time you give Caitlin's family and the members of the SHU community privacy while they grieve."
According to her LinkedIn page, Caitlin was certified in youth mental health first aid and volunteered at the Resiliency Center of Newtown, a nonprofit group that provides free counselling and other services to people affected by the 2012 shooting at Sandy Hook Elementary School that killed 20 children and six educators.
Follow Emirates 24|7 on Google News.