Study forecasts balmier England, even hotter Mumbai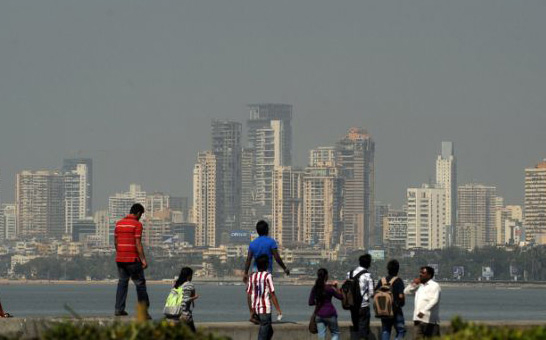 Northern Europe, Canada and Russia will enjoy balmier winters by century's end even as the average number of mild days per year declines worldwide, a climate study said Wednesday.
Using models based on mid-range global warming projections, American researchers calculated there will be 10 fewer days of mild weather per year globally by 2100.
But there will be large regional differences, said a team from the National Ocean and Atmospheric Administration (NOAA) and Princeton University.
"The largest decreases are found in the tropics and subtropics whereas the mid-latitudes are projected to have a small increase," they wrote in the journal Climatic Change.
Today, the world enjoys 74 days of mild weather per year on average - about 20 percent of the total.
Global warming's biggest winners will be Canada and large parts of the United States, northern Europe, parts of China and Russia, the South American region of Patagonia, Tasmania and New Zealand, the study found.
"In some of these areas, mild weather will drop during increasingly hot and humid summers but become more plentiful in fall, winter and spring as winters warm and the shoulder seasons last longer," said a statement.
Africa, Asia and Latin America will be deprived of most mild days, with some regions losing 15 to 50 days per year.
"The loss of mild weather days, especially during summer when they can serve to break up extended heatwaves, also could significantly affect public health," said a statement.
Of some 40 representative cities picked by the researchers, the biggest loser by far is Lima - which will be robbed of 114 mild days per year from about 326 today.
Dakar will lose 57 of its 171 annual mild days and Mumbai 44 - more than half its current 82 days.
Miami will be stripped of 28 of its 97 annual fair weather days.
Economic risk
The biggest winner on the list is London with a gain 24 days from 69 per year today, followed by Amsterdam, Puerto Montt in Chile and Melbourne with 19 each, and Kathmandu in Nepal with 18.
In the shorter term, the global annual average will be four fewer mild weather days by 2035, said the team.
Most climate modelling forecasts entail dire warnings of a rise in extreme weather events such as hurricanes, heatwaves, droughts and floods.
The latest study is the first to look at something that affects vastly more people: mild weather, its authors said.
"Extreme weather is difficult to relate to because it may happen only once in your lifetime," said Princeton researcher Karin van der Wiel.
Mild weather is described in the study as "pleasant", neither too hot, too cold, too humid or too rainy.
Fewer balmy days could mean losses for tourism, sport participation and outdoor activities such as picnics, music festivals and weddings, said the team.
"Furthermore, the absence of mild weather during construction work, infrastructure projects, road works, landscaping projects, air travel and rail or road transportation may cause delays with significant economic consequences," the study warned.
"The relationship with recreational and industrial human activity makes mild weather a relevant meteorological condition for society."
Other research on climate change has said chilly countries that experience milder weather are likely to enjoy benefits for agriculture and forestry. But they will also be more exposed to mosquitoes and other disease-bearing insects, which move into new habitat.
Later on Wednesday, the NOAA and NASA, keepers of weather records, will announce 2016 global temperature and climate data.
Follow Emirates 24|7 on Google News.