Sudan moves towards Saudi... away from Iran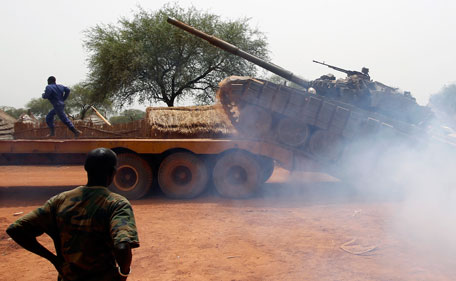 Long one of Iran's few Sunni Arab partners, Sudan has cut ties with Tehran in the latest step in its move towards Saudi Arabia as Khartoum seeks to end its isolation and right its economy.

The impoverished east African state followed Riyadh in severing relations with Iran, saying it was responding to attacks on Saudi diplomatic missions in Iran after the execution of a Saudi Shiite cleric.

It follows Sudan's surprise decision in March to send troops to join the Saudi-led coalition against Yemen's Houthi rebels.

In September 2014, Sudanese officials ordered the closure of an Iranian cultural centre in Khartoum, accusing its employees of preaching Shiite Islam in majority Sunni Sudan.

Observers saw underlying motives.

"They closed the centres to give a positive signal to Saudi Arabia," a diplomatic source in Khartoum told AFP.

The closure came with the economy faltering after nearly 20 years of sanctions.

When South Sudan became independent in 2011, it took with it three quarters of the country's oil reserves.

And Sudan's lifting of fuel subsidies triggered street protests in September 2013, in one of the most serious challenges to Bashir's rule since he seized power.

"The main driver of foreign relations is the situation of the 'bank of Sudan'," said Gizouli, referring to the overall state of the country's economy.

Sudan made a firmer commitment to Riyadh and its Gulf allies in March when it joined the coalition, despite fighting insurgencies in the western Darfur region and South Kordofan and Blue Nile states.

Its troops have reportedly been active in combat roles in Yemen and Sudanese troops have been filmed driving in convoy through the southern port of Aden.

In August, Sudan said it had received a $1 billion deposit in its central bank, with media reports at the time saying it was aimed at shoring up Sudan's foreign reserves.

Foreign ministry spokesman Ali al-Sadiq denied Sudan's "very good relations" with Riyadh were driven by financial and economic motives.

"The flow of investments has (been) coming all the time," he said.
Follow Emirates 24|7 on Google News.