Sweden's Princess Madeleine gives birth to daughter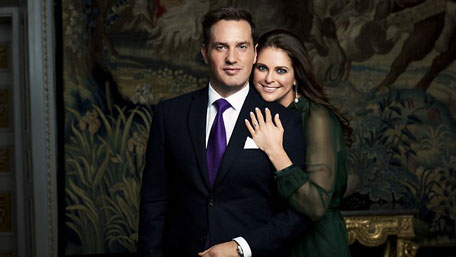 Princess Madeleine, fourth in line to the throne of Sweden, has given birth to a daughter, the Swedish court said on Friday.
Thirty-one year old Madeleine, whose full title is Madeleine Therese Amelie Josephine, Princess of Sweden, Duchess of Halsingland and Gastrikland, married U.S.-British banker Christopher O'Neill in June.
The New York-based couple announced in September last year they were expecting their first child.
"The Office of the Marshal of the Realm is delighted to announce that H.R.H. Princess Madeleine gave birth to a daughter on February 20, 2014 at 10.41 pm local time New York," the Swedish court said.
"Both mother and child are in good health."
Public support for the ceremonial monarchy has weakened slightly in recent years, but remains fairly broad in otherwise egalitarian Sweden.
Follow Emirates 24|7 on Google News.