Thai military diver dies as window for cave rescue narrows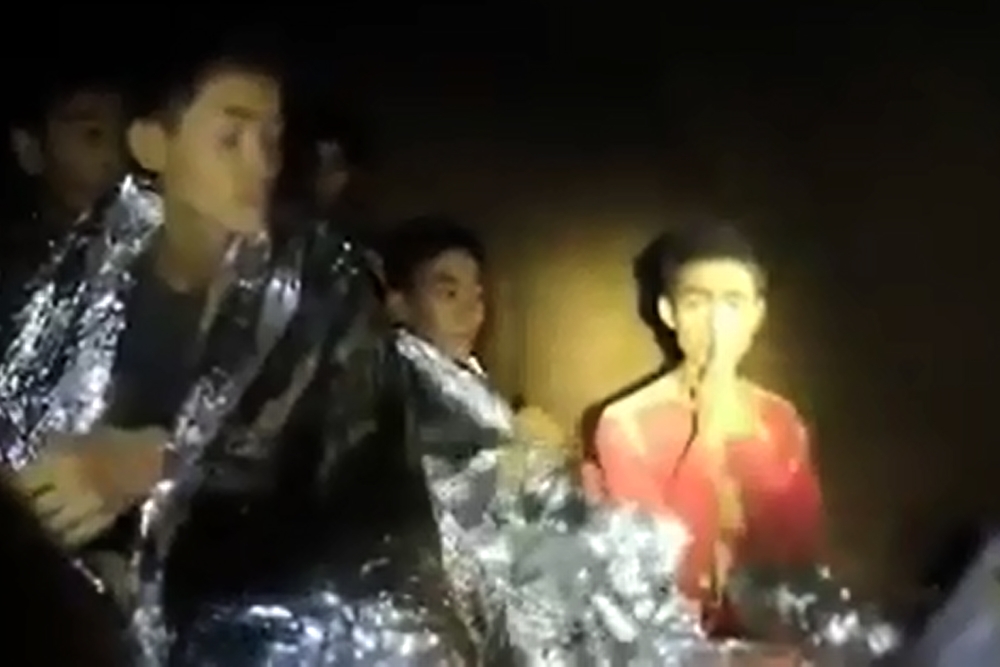 A former Thai navy diver helping to rescue a football team trapped inside a flooded cave died Friday as officials warned the window of opportunity to free the youngsters is "limited".
The diver's death raises serious doubts over the safety of attempting to bring the 12 boys and their football coach out through the cramped, waterlogged passageways of the Tham Luang cave.
But Thailand's Navy SEAL commander indicated that rescuers may have little choice but to attempt the tricky extraction of the group, in the first official admission that they cannot wait out the monsoon underground.
"At first, we thought the children could stay for a long time... but now things have changed, we have a limited time," Apakorn Yookongkaew told reporters.
A sombre mood has clouded the elation from earlier in the week, when the boys were found dishevelled and hungry but alive on a ledge several kilometres (miles) inside the cave.
Many of the boys - aged between 11 to 16 - are unable to swim and none has scuba experience, further imperilling any attempt to dive out of the cave.
Those risks were made all the more immediate by the death of the diver, identified as Saman Kunan, who passed out and perished while returning from the chamber where the boys are trapped.
He was part of a team trying to establish an air line to the chamber where the children are awaiting rescue.
The Seal commander said oxygen levels in their shelter had dropped, but said a doctor was with the team monitoring their health.
Follow Emirates 24|7 on Google News.