The business world falls under Trump's thumb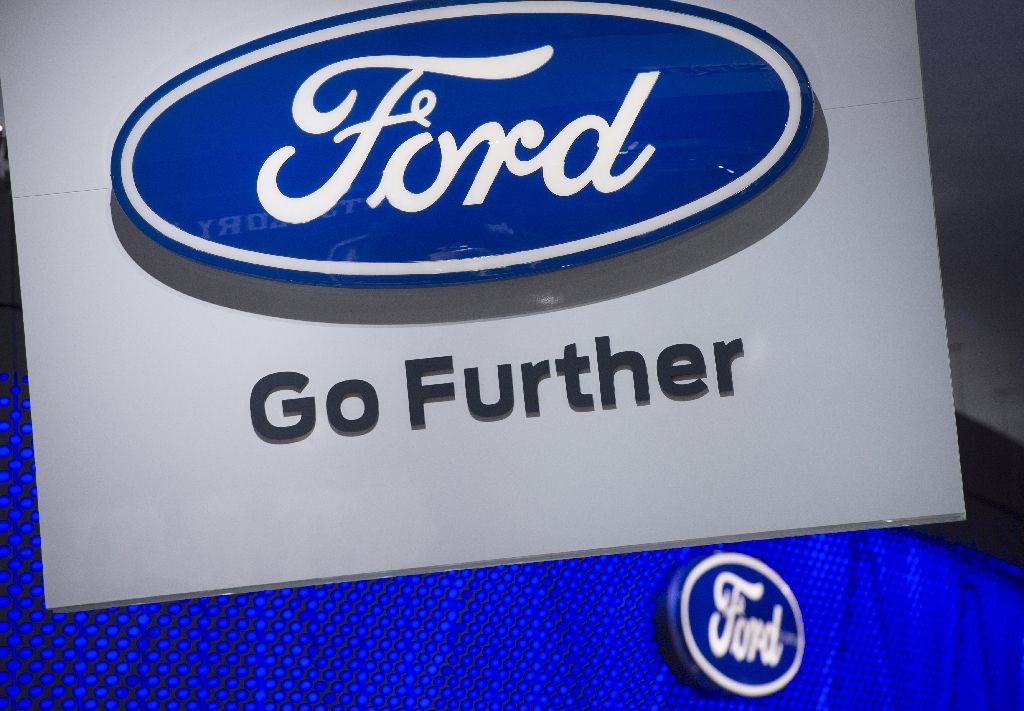 With his carrot-and-stick manhandling of the US business community, President-elect Donald Trump has major companies falling over themselves to offer goodwill gestures and promises to create US jobs.
This aggressive strategy - in which Trump has publicly threatened major corporations over the use of foreign labor -- has sent ripples through a country that reveres free enterprise and is not accustomed to seeing the nation's chief executive go mano a mano with individual businesses.
But the tactic is creating the appearance of success.
Automaker General Motors and the retail giant Wal-Mart Stores on Tuesday joined the growing list of companies that have promised to ramp investment and employment in the United States since Trump began his post-election campaign against off-shoring US jobs.
Trump has been quick to take credit for any job creation and new investments.
Border tax
When NBC on Wednesday reported that many of the company announcements were "old news" given a fresh coat of paint, Trump responded with an angry tweet, calling it "FAKE NEWS!"
Some firms may indeed have recycled investment plans long since announced or in the works, or emphasized job creation already scheduled.
But all were acting under pressure from a president-elect who has used his Twitter account to threaten companies with a border tax and other punishments, frequently causing their share prices tumble as a result.
"Car companies and others, if they want to do business in our country, have to start making things here again. WIN!" Trump said Sunday on Twitter.
Under the Trump spotlight, Ford this month ended plans to build a $1.6 billion plant in Mexico and instead invest $700 million in the United States, while Fiat Chrysler repatriated production of one model and announced the creation of 2,000 jobs.
Others in the auto sector have followed, including Toyota and GM, but companies in the tech sector, such as Sprint and Amazon, also have joined in.
Trump has thanked some of his fellow business executives while also congratulating himself: "With all of the jobs I am bringing back into the US ... I believe the people are seeing 'big stuff,'" he tweeted Tuesday.
For companies, the upshot is above all symbolic: avoiding bad press, burnishing patriotic credentials and ingratiating themselves with the new administration.
The trend started in December with Carrier, an Indiana manufacturer of air conditioners and home furnaces which came out ahead in the bargain with Trump, getting tax state breaks in return for keeping a few hundred jobs in the United States.
Without unveiling new investments, other captains of industry have joined in the theater at Trump Tower in New York, the president-elect's headquarters, hoping to put out fires with the future inhabitant of the White House.
After his company was called out for the high cost of the future presidential plane, the head of aircraft giant Boeing reported to New York in an apparent show of contrition.
"We're on the same page to provide the best capability for the lowest cost," CEO Dennis Muilenburg told reporters.
Others merely popped in to say hello, including Bernard Arnault, head of the French luxury group LVMH, who did not rule out expanding operations in the United States.
The bottom line
Before his shock November 8 victory, the real estate magnate was not the business world's preferred candidate.
While Wall Street banked on a victory by Democrat Hillary Clinton, most players in Silicon Valley were resolved to oppose Trump, with the Amazon founder Jeff Bezos even offering to rocket him into outer space, using the Twitter hashtag "#sendDonaldtospace."
After Trump's victory, the business world seems to have seen the light.
"Before there was any chance that he would be elected, no one paid much attention to his program, which is what companies want: a lot of deregulation and tax cuts," said Aparna Mathur, a scholar at the conservative-leaning American Enterprise Institute in Washington.
Having both houses of Congress and the White House in the hands of a single party holds out the prospect of ending years of gridlock in Washington.
One key point in Trump's agenda still could undermine his relations with the business sector: retaliatory import duties on goods from Mexico and China, which could end up being costly.
"The bottom line is that if we are going to 'Hire American,' we are going to have to 'Sell American' - sell our goods and services to the 95 percent of the world's customers who don't live in the United States," warned Thomas Donahue, head of the powerful US Chamber of Commerce.
Follow Emirates 24|7 on Google News.