The night ambulances were saviours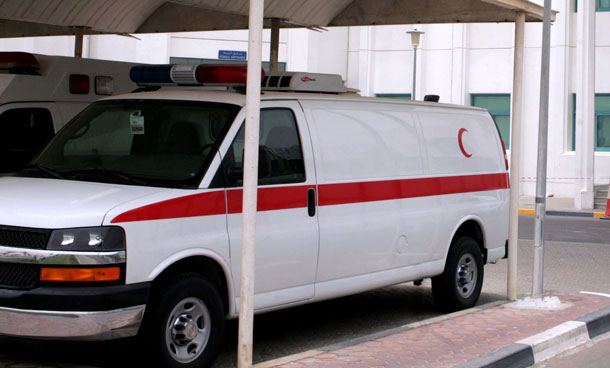 On New Year's eve, a total of 287 cases required the services of ambulances in the emirate, a top official told Emirates 24|7.
"Of these, as many as 90 cases were handled in Dubai Mall alone, due to the crowds that night; 82 cases required help in Global Village," Khalifa Hassan Al Darrai, Executive Director of Dubai Ambulance Service Centre, said.
"The cases in Dubai Mall were mainly people fainting due to lack of breathing space due to the crowds. Also there were many cases where the callers suffered foot injuries from tripping over," he said.
He added that other areas which witnessed problems were Dubai Marina, Al Riqqa, Al Muraqabat and Naif.
"We saw many crazy cases that night. For example, a drunk man fell down while he was trying to fix his television antenna from his balcony on the third floor. He was having a party at his place. He then stood up and walked back to his flat despite suffering from severe injuries on his face. His friends were frightened to see him and they called the ambulance."
He added: "A man also drowned while trying to celebrate the New Year on the beach. Unfortunately, we were unable to rescue him.
"In another incident, two women ended up in a fight after getting drunk, and they suffered injuries which required assistance.
He pointed out that all these cases happened between 10pm and 4am, December 31-January 1.
Bin Darrai added that the most crowded area in Dubai that night was around Dubai Mall and the Metro Station there. "Thus, we have deployed more ambulances and paramedics to be ready to respond to cases there. Fortunately, we did not fall short of staff. We were well prepared to cater all the callers on time.
Follow Emirates 24|7 on Google News.