These are the top 10 most powerful passports of 2017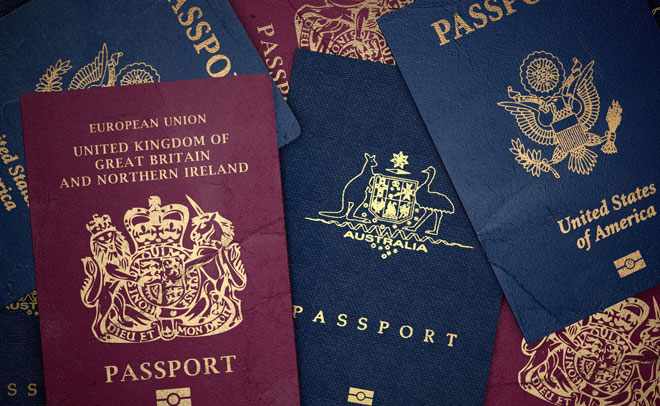 When it comes to travel mobility, it's good to be German.
Because for the fourth year running, the German passport topped an index ranking the most powerful passports in the world, for boasting visa-free access to 176 countries -- the most of any nationality.
In the 12th annual edition of the Henley & Partners Visa Restrictions Index, which is produced in partnership with the International Air Transport Association (IATA), the results of the top 10 list remain largely the same with the exception of the UK, which slipped from third to fourth place in 2017.
By comparison, for three years between 2013 and 2015, the UK shared first place with Germany. And with the fallout from Brexit still playing out, analysts predict the changing geopolitical climate to affect the ranking over the next 12 months.
"We have witnessed several major events recently that are likely to have an impact on global mobility -- including Brexit and the election of US President Donald Trump," said Henley & Partners chairman Christian Kalin in a statement.
"Both can be interpreted as steps toward restricting movement and creating barriers to entry. This trend towards curbing travel freedom is already apparent in the shift in rankings on this year's Visa Restrictions Index."
Rounding out the top three spots is Sweden in second place, and Denmark, Finland, Italy, Spain and the US, tied for third.
The biggest mover in this year's index is Peru, which gained 15 spots.
Island nations like the Marshall Islands, Solomon Islands, Micronesia, Kiribati and Tuvalu also gained nine spots, while Ghana posted the biggest loss, dropping four spots.
Not surprisingly, Syria, Pakistan, Iraq and Afghanistan sit at the bottom of the list, with visa-free access to less than 30 countries.
As for the BRICS nations, while Brazil and China moved up a few spots, Russia, India and South Africa lost ground.
One of the lessons consumers can glean from this index?
"For individuals who hold passports of countries with fewer visa waiver agreements, a second or even third citizenship can open up travel opportunities to countries previously restricted by time-consuming visa application requirements and processes," Kalin said.
Here are the world's top 10 most powerful passports for 2017:
1. Germany
2. Sweden
3. Denmark, Finland, Italy, Spain, US
4. Austria, Belgium, France, Luxembourg, Netherlands, Norway, Singapore, UK
5. Ireland, Japan, New Zealand
6. Canada, Greece, Portugal, Switzerland
7. Australia, South Korea
8. Iceland
9. Czech Republic
10. Hungary, Malta
Follow Emirates 24|7 on Google News.