Thief raiding Al Ain villas arrested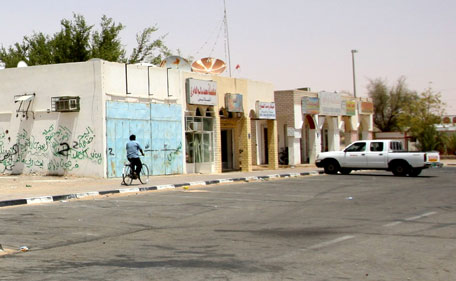 The Al Ain Police Directorate managed to arrest a young Bangladeshi man who raided some villas in Al Ain city.
Brigadier Hamad Ajlan Al Amimi, Director of the Al Ain Police Directorate, revealed that the directorate recently received several complaints of thefts from a number of houses in Al Foah and Mesebej areas.
He added that initial investigation indicated that the thefts occurred during the night.
"An investigation team was formed from the Criminal Investigation Section in order to arrest the suspect.
"A security plan was established and the thief was identified as Sh AH (35) .
"The suspect was tracked, monitored, and then arrested and referred to the public prosecution. During interrogation, the man confessed to being involved," said Brigadier Al Amimi.
Brigadier Al Amimi called upon home owners to secure their residences during their absence, and avoid leaving any open doors or windows.
He also warned them against leaving any valuables or money in the open, and to deposit them in safe places such as banks.
He emphasised the need for members of the public to contribute to maintaining their security and the safety of their money and property.
He also indicated that community members' safety is the main priority that the Abu Dhabi Police strive to achieve; as part of their strategy aimed at being the most efficient police entity.
The Abu Dhabi Police recently launched an awareness campaign, under the slogan 'Our property… Our Responsibility' and aims at boosting awareness among individuals on the need to maintain private and public property.
Awareness-raising publications and posters were also distributed to individuals, stores, and others as a part of the campaign.
Follow Emirates 24|7 on Google News.