Thirteen dead in Vietnam highrise apartment fire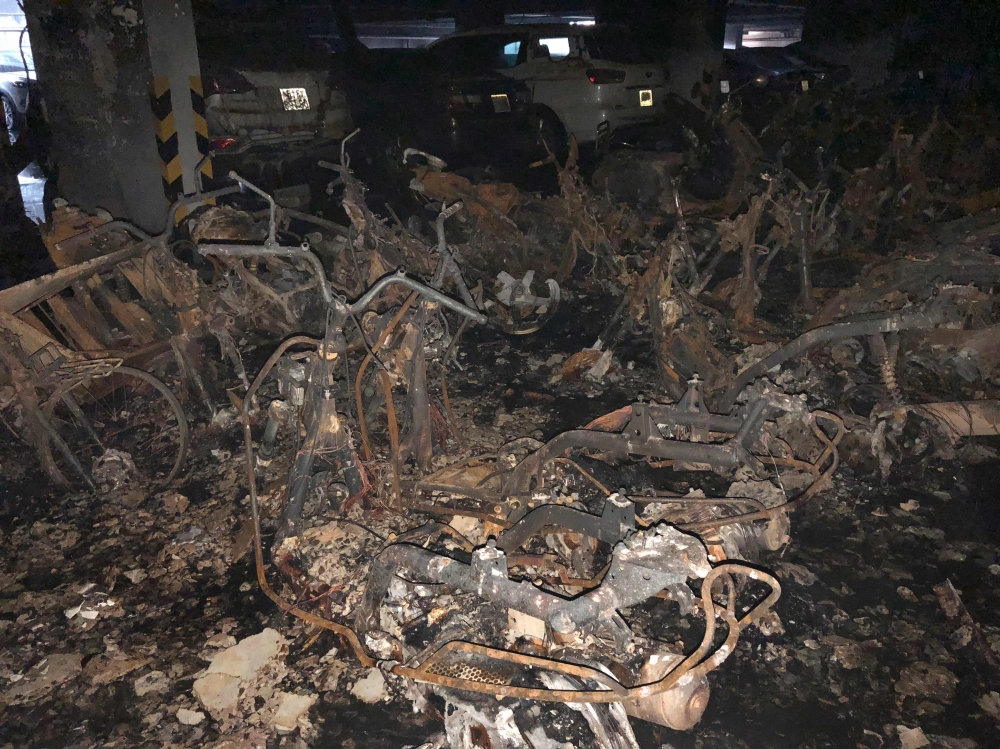 Thirteen people were killed and several injured when a fire broke out at an apartment complex in Vietnam's southern commercial hub of Ho Chi Minh City early Friday, authorities said.
The fire in the Carina Plaza highrise building started around midnight on the lower floors of the building and soon spread to the upper floors.
An official told AFP that many of the victims died of suffocation as they tried to flee the fire by running to higher floors.
"Thirteen people were pulled out dead and more than a dozen others injured. They died from suffocation," the official from the neighbourhood's government office told AFP, speaking on condition of anonymity.
She said officials had not yet determined the cause of the fire.
Photos on social media showed residents being rescued from balconies and plumes of black smoke rising from the tall building.
The fire was extinguished by dawn Friday, though the area was shrouded in thick smoke for several hours, according to images on state-run media.
The site was littered with charred motorbikes and other debris Friday as firefighters cleared the area.
Le Thi Vang told state-run VNExpress that she and her family were jolted awake by a loud blast in their second-floor apartment, which quickly filled with smoke.
"We ran out and smoke was everywhere. We did not know where to run, so we had to jump down," Vang, 45, told the news site.
According to reports, the blaze may have started in the underground parking garage that connected adjacent blocks of the apartment complex.
The large apartment complex includes several buildings between 15 and 22 storeys high and was built six years ago in a residential neighbourhood of Ho Chi Minh, Vietnam's largest city.
The complex has a swimming pool, tennis court, kindergartens and shops on site, according to its website.
It was Vietnam's deadliest fire since 2016 when a blaze in a karaoke bar in Hanoi left 13 people dead, mostly government workers who died in the soundproof chambers.
That fire, believed to have been started by sparks from welders working outside, prompted a country-wide assessment of fire prevention measures at bars and clubs.
Blazes are relatively common in Vietnam where fire prevention and firefighting services are limited.
Follow Emirates 24|7 on Google News.