Top sprinter on the run from Ebola homeless in London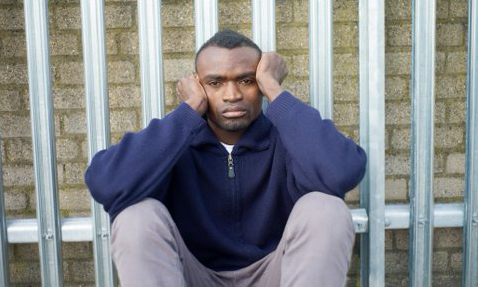 Sierra Leone's top sprinter is sleeping rough in London because he was afraid to return to his Ebola-hit homeland after last year's Commonwealth Games in Scotland, the Guardian newspaper reported Saturday.
Jimmy Thoronka, 20, went missing after July's event in Glasgow but has now been tracked down in an emaciated state sleeping on buses and in parks in the British capital.
'The Guardian' reported that he was arrested Friday for overstaying his visa and was being held by police.
Scotland Yard and the Home Office said they could not comment on the case.
Before his reported arrest, Thoronka told the newspaper that his uncle had died, probably of Ebola, during the Commonwealth Games, followed by his mother and three adopted sisters later on.
"I can't go back to Sierra Leone because my whole family has been wiped out and I can't make it alone," he said.
"Nobody is doing athletics there now. Ebola has destroyed so much. But I can't survive here either if I continue living like this. I don't know what I am going to do."
An online campaign to raise funds for Thoronka set up after the news broke has already raised nearly £9,000 (12,000 euros, $13,500).
Sierra Leone has registered almost 3,600 deaths in the nine months since the Ebola outbreak spread across west Africa.
More than 9,800 people have died of the disease since it first emerged in December 2013.

Follow Emirates 24|7 on Google News.