Traders in southern India call for ban on Pepsi, Coke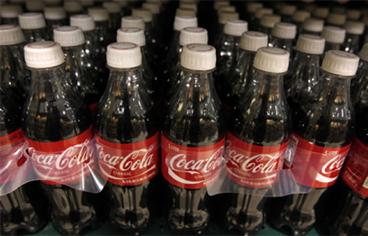 Shopkeepers in a southern Indian state began removing Pepsi and Coke from their shelves Wednesday after unions called for a boycott of the softdrink giants, urging consumers to shun foreign brands.
Pepsi and Coke sell a range of products across India, including softdrinks and bottled water, and the boycott proposal in Tamil Nadu could affect more than a million outlets in India's most prosperous state, which is home to nearly 70 million people.
Trade unions in Tamil Nadu said they targeted the US firms in a broad swipe at foreign businesses as tempers flared after authorities issued a ban last year on a traditional bull-wrestling festival known as Jallikattu.
The court decision, which followed a legal challenge by US-based People for the Ethical Treatment of Animals (PETA), sparked a huge backlash and some supporters of the ancient custom fumed over meddling from abroad. There is no suggestion the softdrinks firms were in any way involved in the ban.
"There are multiple reasons behind the boycott, but most important is how PETA tried to kill Jallikattu," T. Vellaiyan, president of Tamil Nadu Traders Associations, told AFP.
"We have appealed to traders to stop selling products from Coke and Pepsi from today to make this campaign a success."
The unions have also urged people to buy local beverages instead because they do not "use chemicals and are healthier than the foreign products".
India's leading beverage association expressed disappointment at the proposed ban, saying Coca-Cola and PepsiCo provided direct employment to 2,000 families in the state.
It is not the first time Pepsi and Coke have faced hurdles in Tamil Nadu.
The softdrink giants have been blamed for draining groundwater in the state, which has been suffering through a severe drought for roughly two years.
The handful of bottling plants run by the two companies in Tamil Nadu have been the site of angry protests, with permission to build at least three new facilities being withdrawn amid violent rallies by farmers.
More than 200 farmers have committed suicide in Tamil Nadu in recent months following crop failure due to poor rainfall and inadequate water for irrigation.
The controversial and sometimes deadly Jallikattu festival was banned by India's top court last year, but authorities bowed to public outcry and moved to overturn the ruling in January.
Follow Emirates 24|7 on Google News.