Trump again vows to bring back US jobs, but offers few details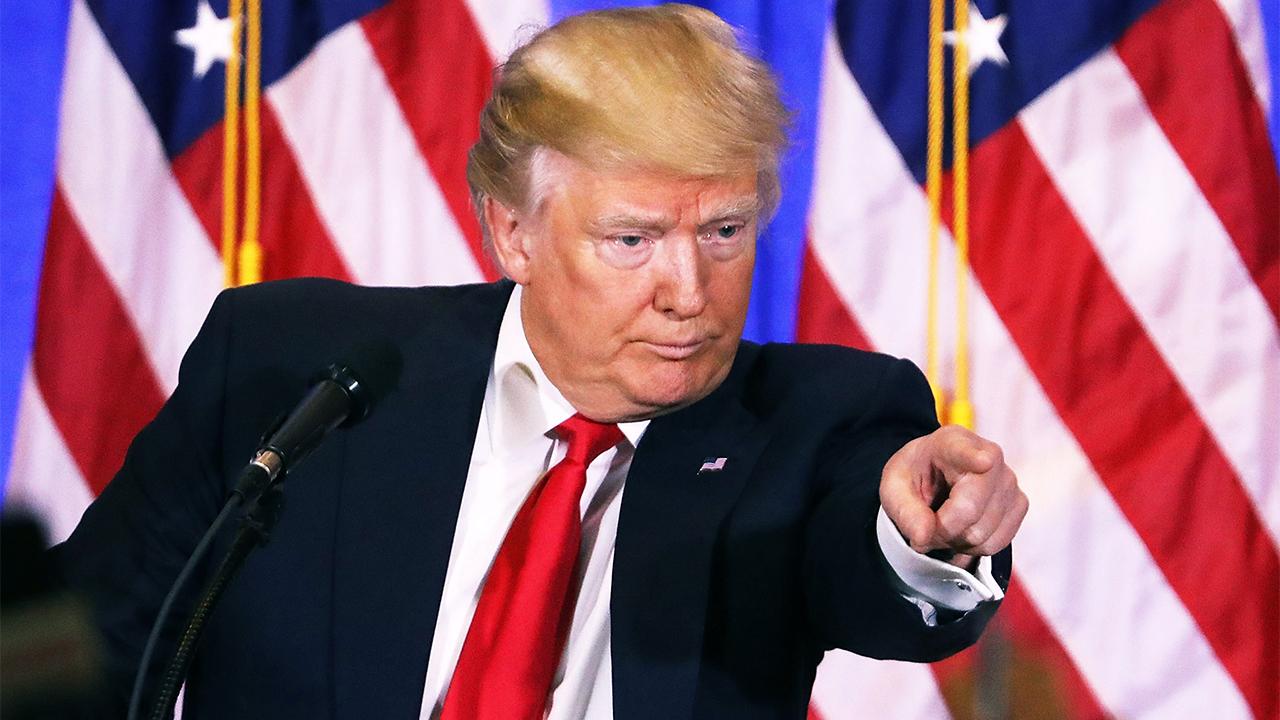 President Donald Trump told about two dozen chief executives of major U.S. companies on Thursday he plans to bring millions of jobs back to the United States, but offered no specific plan on how to reverse a decades-long decline in factory jobs.
In his first month in office, Trump has pressured a number of U.S. companies to hire in the United States but he has yet to publicly propose legislation tackling the big economic issues he campaigned on in 2016, including a job-boosting tax or infrastructure programme. He will address a joint session of Congress on Feb. 28.
In a meeting with the CEOs at the White House, Trump said the United States had lost about one-third of manufacturing jobs since it joined the North American Free Trade Agreement in 1994 and asserted about 70,000 factories have closed since China joined the World Trade Organization 16 years ago.
But the Bureau of Labor Statistics says the number of private sector manufacturing facilities in the United States has fallen less than that, from nearly 400,000 in 2001 to 344,000 last year.
Lower wages, automation, foreign competition and other factors account for the steep decline in manufacturing jobs, experts say.
Trump has promised to roll out a series of proposals that he says could have favourable ramifications for companies, including a plan to overhaul the tax code and an infrastructure package that was part of his 2016 presidential campaign promises. He has declined to specify what he had in mind.
A former CEO himself in his first public office, Trump has convened a series of such meetings with leaders from several industries, including pharmaceutical, automotive and aviation makers. He campaigned in last year's election as a business-savvy leader who can create millions of jobs.
Trump met last week with CEOs from large retail companies, all of whom oppose a House of Representatives Republican-backed plan to create a border adjustment tax as part of a tax code overhaul.
everal of the CEOs who met Trump on Thursday are part of a coalition that supports the border adjustment tax, which would impose a 20 percent tax on goods that are imported into the country while providing write-offs for goods that are exported.
Participants on Thursday included CEOs from General Electric Co (GE.N), Lockheed Martin Corp (LMT.N), Dow Chemical Co (DOW.N), International Paper Co (IP.N), Ford Motor Co (F.N), United Technologies and Dell Technologies Inc (DVMT.N), Johnson & Johnson (JNJ.N), Corning Inc (GLW.N), Whirlpool, Emerson, Campbell Soup Company, Merck & Co Inc (MRK.N), Caterpillar Inc (CAT.N), 3M Co (MMM.N), U.S. Steel Corp (X.N), Archer Daniels Midland Corp (ADM.N) and General Dynamics Corp (GD.N).
Follow Emirates 24|7 on Google News.