Trump blocks release of Democratic memo on Russia probe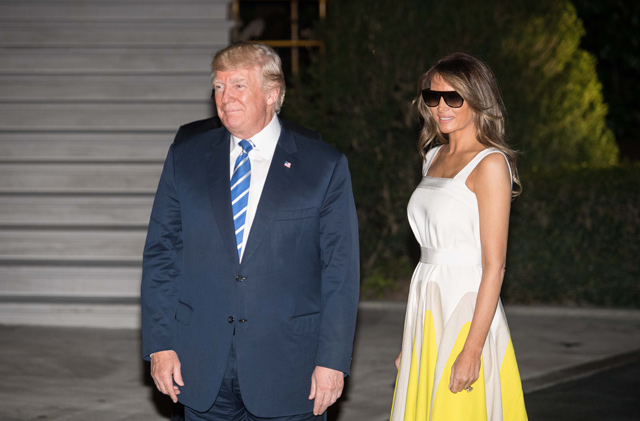 President Donald Trump is refusing to declassify a high-profile memo written by Democratic lawmakers about the Russia probe.
In a letter to the chair of the House Intelligence Committee Friday, White House counsel Don McGahn says the memo "contains numerous properly classified and especially sensitive passages."
The Democrats' memo aimed to counter a Republican-drafted one that the president declassified and released.
However, portions of the memo "would create especially significant concerns for the national security and law enforcement interests," McGahn wrote.
FBI chief Christopher Wray and Deputy Attorney General Rod Rosenstein in a separate letter indicated that releasing this material would present concerns for the "protection of intelligence sources and methods, ongoing investigations and other similarly sensitive information."
The previously released Republican text alleges anti-Trump bias in the investigation of Russian meddling in the 2016 US election that brought Trump to power.
The Justice Department and the FBI had also warned against releasing the Republican memo, saying it could jeopardize US intelligence collection methods. Trump authorized its release anyway.
Democrats on the intelligence committee complained that the Republicans' four-page memo cherry-picked facts and explained events out of context and was thus not accurate.
They joined other Trump administration critics in calling the release of the Republican document an effort to undermine the investigation led by Special Counsel Robert Mueller.
In his letter, McGahn said Trump has instructed Justice Department officials to be available to help the intelligence committee revise the Democratic memo, if it so wishes, so as to "mitigate the risks."
"The executive branch stands ready to review any subsequent draft of the February 5th memorandum for declassification at the earliest opportunity."
Follow Emirates 24|7 on Google News.