Trump heads to Florida to reconnect with his base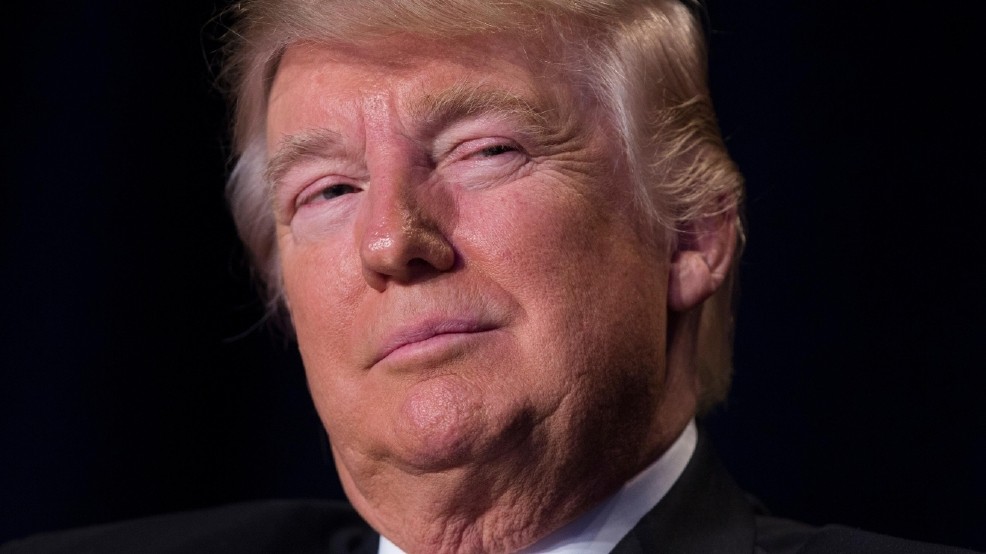 President Donald Trump will bask in the adulation of supporters on Saturday as he holds a campaign-style rally in Florida, reconnecting with his base outside Washington after a stormy first month in office.
"Looking forward to the Florida rally tomorrow. Big crowd expected!" the Republican leader tweeted Friday evening.
Following a grievance-filled press conference that raised questions about his temperament, the real estate mogul is getting back to basics and back on script.
On Friday, he visited a Boeing plant in South Carolina and pitched himself as a champion of US jobs and industry.
"As your president, I'm going to do everything I can to unleash the power of the American spirit and to put our great people back to work," Trump said.
"This is our mantra, 'buy American and hire American.' We want products made in America, made by American hands," he said, pledging to wean the country off imports.
On the campaign trail, Trump tapped a rich seam of unease among American workers.
Although the unemployment rate is at a low five percent and wages are rising steadily, a triple whammy of deindustrialization, globalization and automation has battered the US heartland.
Trump repeatedly touted his business acumen and promised to transfer boardroom smarts to the Oval Office in order to bring back jobs.
But poor management and scandal have plagued his first month in office.
In four tumultuous weeks, Trump has seen his national security advisor ousted, a cabinet nominee withdraw, a centerpiece immigration policy fail in the courts and a tidal wave of damaging leaks.
The perception of a White House in disarray was further fueled as Trump's pick to replace national security advisor Michael Flynn turned down the job, leaving a glaring hole in the National Security Council.
Trump said Friday he was considering new candidates.
The president was spending his third consecutive weekend at his Mar-a-Lago estate in Palm Beach, Florida, and on Saturday he heads north to Melbourne, near Orlando, for a rally at 5 pm (2200 GMT).
The event will likely be reminiscent of his campaign trail appearances, with his cheering supporters providing a boost to Trump after he was frozen out by significant portions of the Washington establishment.
Trump was already on the offensive Friday evening. A day after a rambling press conference in which he blamed journalists for his administration's troubles, Trump tweeted that "FAKE NEWS media" was the "enemy of the American People," naming several prominent outlets.
Back to business
The commander-in-chief appeared to be in his element at Boeing, praising the roll-out of the 787-10, touring the cockpit and joking with CEO Dennis Muilenburg about negotiations for an order of F-18 Super Hornets.
"We are looking seriously at a big order, and we will see how that -- you know, the problem is that Dennis is a very, very tough negotiator. But I think we may get there," he said.
The US manufacturer employs some 7,500 people in South Carolina, where it has invested more than $2 billion since beginning operations in the southeastern state in 2009.
Trump's prescription to drain the pockets of economic malaise that dot the country has been to rip up "bad trade deals" and impose tougher tariffs on imports.
"It has to be much easier to manufacture in our country and much harder to leave. I don't want companies leaving our country. Making their product, selling it back, no tax, no nothing, firing everybody in our country," he said.
That may be a winning approach politically, but few economists believe it would be good for Americans' pocket books.
Richard Baldwin, a professor of international economics at the Graduate Institute, Geneva recently accused Trump's team of pursuing "20th-century solutions for America's 21st-century industrial problems."
"In 2017, US workers are not competing with low-wage foreign labor, capital, and technology, as they did in the 1970s. Rather, they are competing with a nearly unbeatable combination of low-wage foreign labor and US knowhow," he said.
Ironically, the Boeing Dreamliner may be a case in point.
From nose to tail fin, many of the Boeing's components are made around the world: Wing tips in South Korea, the landing gear in England.
"If the Trump administration imposes tariffs, it will turn the US into a high-cost island for industrial inputs," said Baldwin.
"Firms might be induced to move some production back to the US, if it is strictly aimed at US consumers. But they will be equally encouraged to offshore production that is aimed at export markets."
Follow Emirates 24|7 on Google News.