Trump: I'd absolutely invite Kim to White House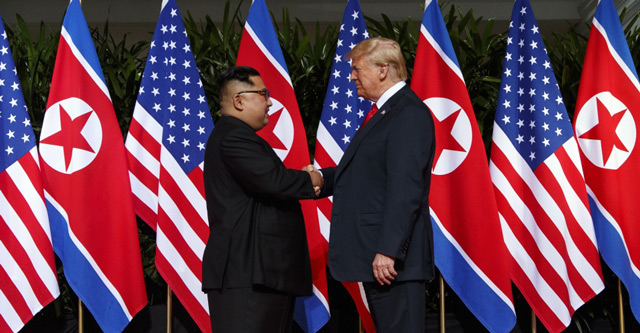 President Donald Trump says he "absolutely" would invite North Korean leader Kim Jong Un to the White House.
After Kim and Trump signed what Trump called a "pretty comprehensive" document, Trump was asked about a possible invitation. Trump said "absolutely, I would" invite Kim.
Before Tuesday's summit in Singapore, Trump had dangled the prospect of a White House visit for Kim.
Both leaders characterized the document they signed as historic though neither provided details. Trump said the details would come later.
Trump and Kim commented as they closed a historic first meeting between a sitting U.S. president and a leader of North Korea.
Follow Emirates 24|7 on Google News.