Trump, Ivanka to call record-breaking astronaut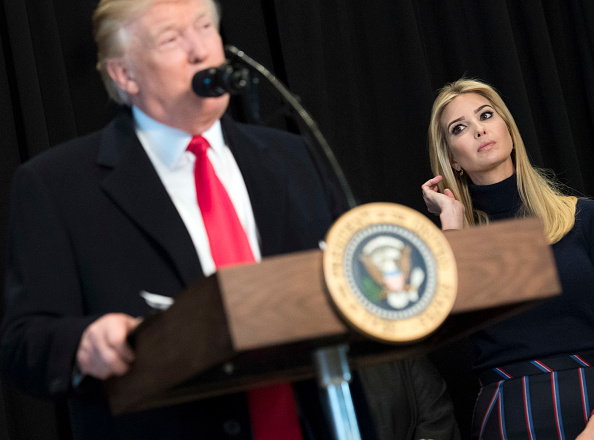 US President Donald Trump and his daughter Ivanka will call the International Space Station next week to congratulate Peggy Whitson, a NASA astronaut who is setting a new record in space, officials said Wednesday.
Whitson, 57, is the current ISS commander and on April 24 will surpass NASA astronaut Jeff Williams' 534-day record for the longest cumulative stay in space.
The call by Trump, his daughter and NASA astronaut Kate Rubins is scheduled for 10 am (1400 GMT) Monday and will be broadcast live on NASA television, the US space agency said.
The special Earth-to-space call will be placed from the Oval Office at the White House, the statement said.
During the 20-minute call, Trumps plans to "personally congratulate" Whitson for her record-breaking stay at the orbiting outpost, it added.
The call will air live on Facebook and "will be made available to schools, museums, and other organizations across the nation and globally," NASA said.
Whitson is the first woman to command the space station twice, the oldest woman ever to travel in space, and holds the record for most spacewalks conducted by a female astronaut.
Her latest stint began when she arrived at the space station on November 19.
Whitson's original six-month mission has been extended an additional three months, and she is scheduled to return to Earth in September.
Follow Emirates 24|7 on Google News.