Trump says administration will ban bump stock devices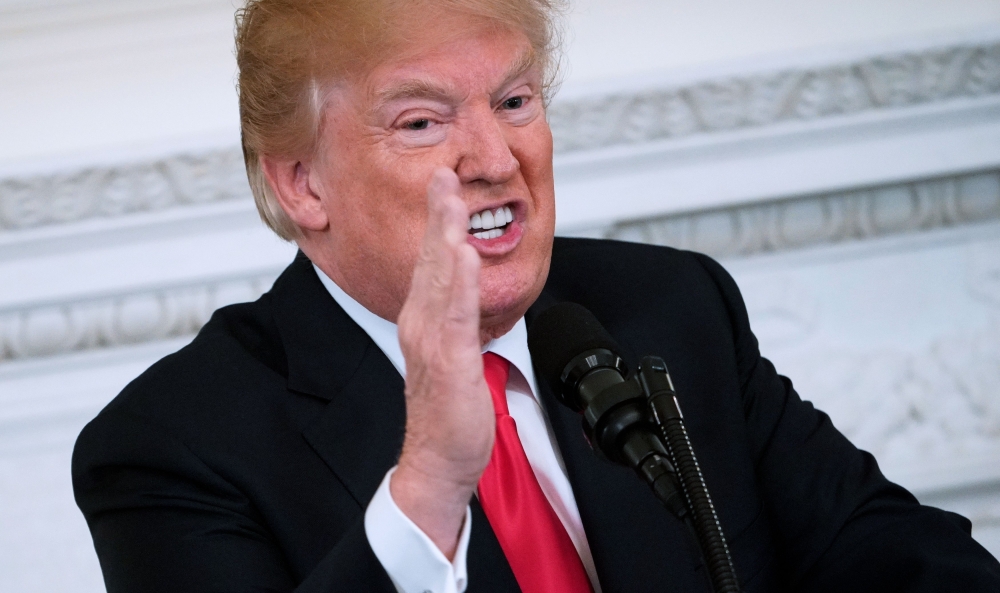 President Donald Trump says his administration will "BAN" bump stock devices that "turn legal weapons into illegal machines."
The Justice Department announced Friday that it has started the process to amend federal firearms regulations to clarify that federal law defines bump stocks as machine guns.
Trump had ordered Justice to work toward a ban after the Florida high school shooting. Bump stocks enable guns to fire like automatic weapons, and were used in last year's Las Vegas massacre.
Trump tweeted Friday: "Obama Administration legalized bump stocks. BAD IDEA. As I promised, today the Department of Justice will issue the rule banning BUMP STOCKS with a mandated comment period."
The government determined in 2010 that bump stocks couldn't be regulated unless Congress changed the law.
Follow Emirates 24|7 on Google News.