Tunisia arrests 32 militants, some linked to Syria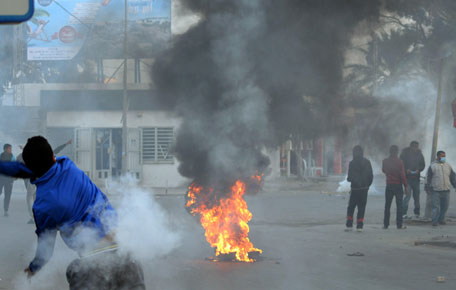 Tunisia's official news agency says authorities have arrested 32 extremists and thwarted an ambitious plot to attack civilian and military sites around the country.

The TAP news agency quotes Interior Ministry spokesman Mohamed Ali Laroui as saying some of those arrested had traveled to hotspots abroad, including Syria.

The announcement Saturday came just as Tunisia's new government is taking power after a long transition to democracy prompted by the Arab Spring uprisings. A major task for the new leadership will be fighting extremism that has flourished since protesters overthrew authoritarian rule.

Laroui said the hunt for other suspects was still under way, and authorities are particularly monitoring those returning from Syria.

A disproportionately high number of Tunisians have joined the Daesh group or other extremists in Syria and Iraq.
Follow Emirates 24|7 on Google News.