Turkey stocks, lira rally after Erdogan wins vote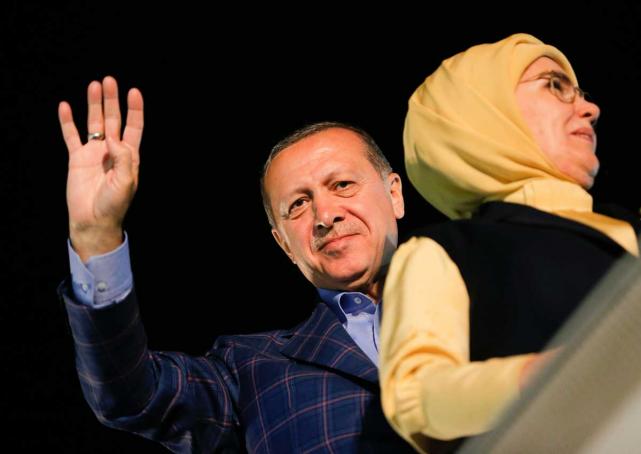 Turkish stocks and the lira strengthened on Monday after President Recep Tayyip Erdogan narrowly won a referendum on expanding his powers, with investors hoping the outcome would bring much-needed stability.
On Sunday, the 'Yes' side won 51.41 percent of the vote compared with 48.59 for the 'No', near full results showed.
The lira was trading at 3.67 against the US dollar at 0800 GMT, its value jumping by 1.6 percent.
Since the start of this year, the lira has lost four percent of its value against the greenback because of political instability making it the worst-performing emerging market currency in 2017.
Many investors had been betting on a 'Yes' vote as the best way to restore economic and political stability.
The Istanbul stock exchange also rallied after the result, up by 0.74 percent immediately after market opened. By 0800 GMT, stocks had risen by 0.6 percent.
"The market is likely to cheer the continuation of stability, declining chances of an early election and the tight call on the referendum that may contain any market-unfriendly moves," Ozgur Altug, chief economist at Istanbul-based BGC Partners, said.
But Altug said that despite the welcome from the market in the near term, "we do not expect a major breakout".
The closeness of the result - which the opposition says it will contest - may cause concerns over the risk of continued political instability.
Turkey remains under a state of emergency introduced after last year's failed coup, expected to be extended by the government for another three months.
And in the last 18 months, the country has been hit by a slew of terror attacks blamed on Kurdish militants and jihadists, killing hundreds.
Turkish voters have approved an executive presidency that will see more power in the hands of Erdogan with the role of premier axed and "one or more" vice presidents chosen by the head of state.
But Erdogan faces multiple economic issues including double-digit inflation and high unemployment, especially among those aged 15 to 24.
Unemployment figures released on Monday showed a rise in January jobless to 13 percent, a 1.9 percentage point increase compared with the same period in 2016, the Turkish statistics office said.
Follow Emirates 24|7 on Google News.