Twitter goes down in UAE, India, Europe, US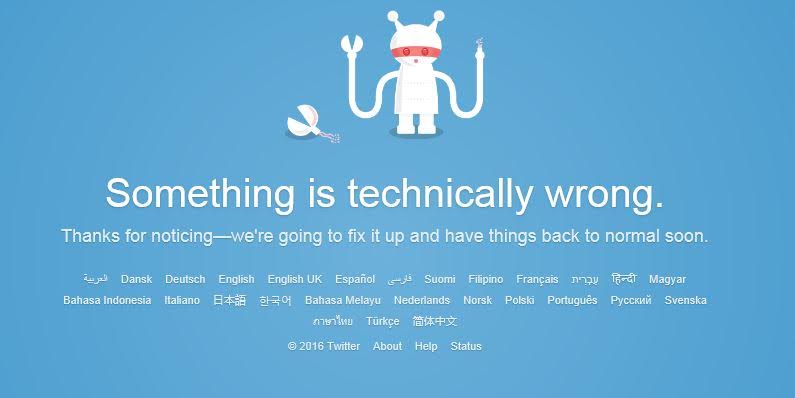 Update: Twitter was back up for some users at around 2pm UAE time even as the problem continues to persist for others. "Some users are currently experiencing problems accessing Twitter. We are aware of the issue and are working towards a resolution," Twitter said in a statement.
Earlier: Social media networking site Twitter went down at about 12.30pm UAE time, with the network's website and mobile apps inaccessible in a host of countries including the US, UAE, India and several countries in Europe.
Visitors to the website were being greeted by a message telling them that "Something is technically wrong".
Twitter for Mobile apps as well as the website itself appeared to be broken. Tweetdeck, Twitter's other official client, was also broken.
Twitter has been experiencing service disruptions over the past few months, with the most recent outage being reported yesterday, January 18.
"Between 06:23am and 06:33am PST [6.23pm and 6.33pm UAE time], some users were experiencing issues accessing Twitter via mobile and web," Twitter said yesterday, adding: "This issue has now been resolved. We apologise for any inconvenience" without elaborating on the reasons behind the outage.
Twitter's official blogs page didn't have any information on the outage at the time of writing this article. But the Down Detector website showed a huge spike in reports on Tuesday morning.
Follow Emirates 24|7 on Google News.