Two Dubai villa communities raise service fee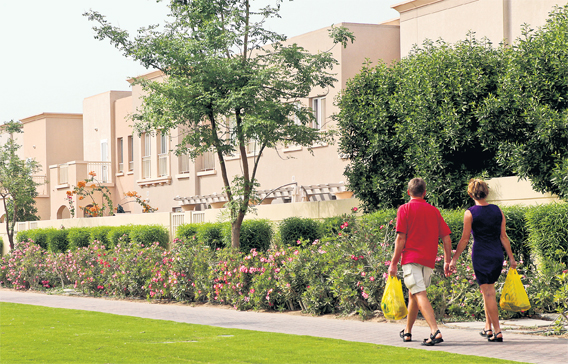 Villa owners in Dubai's two of the most popular villa communities - the Meadows and the Springs – will have to shell out more in service charges this year.

Property owners in Meadows will have to pay Dh2.19 per square feet of plot area as community service charge, an increase of 16.5 per cent over Dh1.88 in 2014, while in the Springs, the charge has been set at 2.37 per square feet of plot area, an increase of 9.22 per cent over Dh2.17 in 2014.

A call centre executive for Emaar Properties, the developer of these communities, told 'Emirates24|7' that the service charges had been approved by the homeowners association and Real Estate Regulatory Agency (Rera), the legal arm of Dubai Land Department.

JS, who owns a villa in the Meadows, says: "Though we do see that the services offered to residents are of high quality and the community is quite well maintained, we fail to understand why Emaar as a developer has not been able to keep the costs down. When they (Emaar) can go all out to recover service charge dues from defaulters by 'naming and shaming' them, which I fully approve, I believe they can negotiate tough with companies on their rates."

Suresh K, a villa owner in the Springs, adds: "Our service charges went up by 9 per cent this year. It's quite an increase and am not sure why a better fiscal management and collective bargaining power has not helped Emaar in bringing down or keeping the charges same."

In order to get unit owners pay their service fee arrears, Emaar has previously adopted "name and shame" policy with defaulters' villa number being put at the entrance of various villa communities such as the Springs, the Meadows, the Lakes and Arabian Ranches.

In order to keep tenants aware of their landlord's tardiness, it 'door-delivers' service charge arrear notices.

"The outstanding amount is clearly stated in each notice letter issued to the owners who have failed to pay their service fees. The letters have been door-delivered so that current tenants are aware of the outstanding amount," a company spokesperson had told this website earlier.

In June 2014, Rera told this website that building management parties, whether developers or corporate services administrative supervisors of the owners associations, should visit the agency to submit their proposed service charge fees for the buildings managed by them.

"This is a mandatory requirement so that Rera can review, approve or modify the charges as necessary. Building management must pay the service charges approved by Rera under Law 27 of 2007. They are not permitted to set service charge fees without first undertaking this procedure and receiving Rera approval," it said.

Besides, developers will not be allowed to manage a project if complaints of negligence or mismanagement have been received against them in the first year of management itself, according to a circular issued by Rera in March 2014. In such cases, the developer's power to manage the project will be withdrawn and an interim owners association will have to be set up.

The Meadows, a residential community, is home to over 1,800 villas in 20 different architectural styles, while the Springs has over 4,800 villas.

Follow Emirates 24|7 on Google News.