UAE Ambassador meets Pakistani Commerce Minister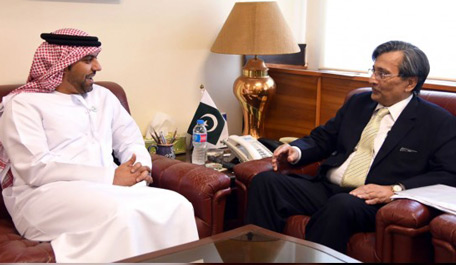 The UAE Ambassador to Pakistan, Hamad Obaid Ibrahim Salem Al Zaabi, has met with Pakistan's Minister of Commerce and Textile, Muhammad Pervaiz Malik, and discussed ways of developing and enhancing joint trade and economic relations.
During the meeting, the ambassador highlighted the deep historical relationship between the UAE and Pakistan and the importance of boosting them at commercial level through supporting companies and businessmen in both countries, overcoming all obstacles, and providing a successful and encouraging investment environment for them.
Minister Malik, in turn, emphasised the importance of advancing economic and trade relationship between the two friendly by working to increase the trade volume and encourage investment.
Follow Emirates 24|7 on Google News.