UAE businessman bags EAY award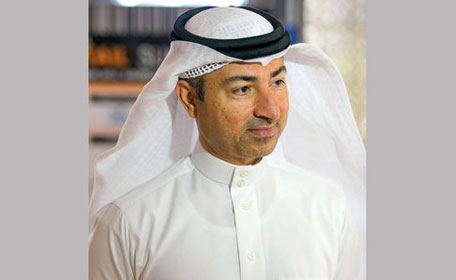 A well-known Emirati businessman has been selected as 'Person of the Month' by the Dubai-based 'Emarat Al Youm' Arabic language daily, which cited his efforts to rehabilitate and employ hanicpaped Emiratis.
Mohammed Abdul Rahim Al Fahim, CEO of the Paris Gallery Group, was awarded the unique prize for February for his "continuous humanitarian initiatives".
"He has launched an initiative to train, rehabilitate and find jobs for handicapped Emirati young men," editor-in-chief Sami Al Reyami said.
He said Fahim's establishment has so far employed 24 handicapped nationals, "turning them into productive people and allowing them to interact with the society".
Paris Gallery has also contributed to local humanitarian initiatives, the latest of which included blood donations for ill people.
Emarat Al Youm, one of the most popular Arabic language newspapers in the region, launched the 'Person of the Month' in early 2012 to honour outstanding people for their role in the society, the first prize of its kind in the country.
An affiliate of the Dubai Media Inc, one of the largest publications in the region, the paper said its editing board would pick the person at the end of each month.
Follow Emirates 24|7 on Google News.