UAE federal credit bureau to start operations in Q1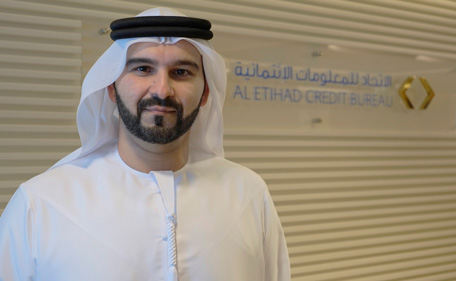 Al Etihad Credit Bureau (AECB), a federal government company specialised in providing UAE-based credit reports and other financial information, has announced in a media statement today that it will be operational by the first quarter of 2014.

Supported by the UAE federal government, AECB has approached all UAE-based banks to sign agreements and provide credit information via a process which will be completed by the end of January 2014.

Additionally, AECB is currently finalising the installation of an electronic link with banks and financial institutions operating in the UAE in order to create a comprehensive database of individuals' and businesses' credit information.

Marwan Ahmad Lutfi, CEO of AECB, said: "Effectively run credit bureaux are internationally proven to support responsible lending, enhance payment behaviour and reduce credit losses from bad or non- performing debts."

He continued: "Al Etihad Credit Bureau will help to strengthen the UAE's financial infrastructure and add demonstrable value to the banking sector. To do this, we are forming solid partnerships with the banks and other financial institutions in the country to ensure the efficient and accurate transfer of information between both sides.

"The pilot phase of testing has been considered successful and we are now in the last stage of finalising the remaining agreements needed with our industry partners and testing the world-class technology that will facilitate the data transfer. As soon as this is achieved, along with receiving formal approval of the bureau's regulations and credit report charges from the UAE Cabinet, the Al Etihad Credit Bureau will commence operations."

AECB previously organised a series of workshop sessions attended by key partners of the bureau from the banking and financial sectors which were designed for stakeholders to give feedback and input into the new system.

The outcomes of the sessions have helped to build the foundations for the most important components of the credit bureau, including the data dictionary, credit file formats and the necessary requirements to ensure accuracy in all mandatory and optional fields. AECB has used the feedback from partners to drive the customisation of the system to fit the UAE's needs.

The credit bureau is currently completing the final steps of its pre-operational phase, which includes all financial institutions testing their data validity and accuracy in order for credit reports to be provided in a virtual based technique, along with training users (on establishing internal roll-out plans for their operations and preparing to receive credit reports) and the finalisation of agreements between partners and the bureau to provide credit information.

During initial testing, a number of financial institutions were able to provide over 90 per cent accuracy and consistency in the submission of credit information.

Follow Emirates 24|7 on Google News.