UAE malls in emergency meetings in wake of Qatar fire tragedy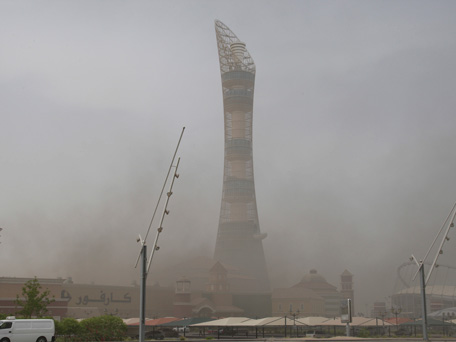 In wake of Doha's Villaggio Mall tragedy in Qatar that killed 19 people including 13 children, this website has learnt that several local mall authorities have held emergency meetings today to discuss safety measures on the premises.
A source privy to one such meeting said the agenda of the meetings were frequencies of safety equipment checks, evacuation plans and emergency training for staff members.
Over the past few years, several fires have been reported in malls across the country, with the most widespread being the 2005 Oasis Center blaze, which saw the shopping centre burn down completely.

No humans perished in the blaze, but none of the pets could be rescued from Petland, which had the animals unsupervised.
It was reported at the time that the fire alarm system, which was connected to the Dubai Civil Defence fire department, had been disconnected as part of some renovation work.
In May 2008, a minor fire broke out in BurJuman Shopping Centre, which is thought to have started in the restaurant area of the garden pavilion.
There were no injuries or structural damage as a result of the fire, with mall authorities lauding the efforts by its staff that had been trained in dealing with emergency situations.
A second situation at the same mall occurred in 2011, when a minor fire broke out at the BurJuman Business Centre. However, no injuries or damages were reported.
Fire safety measures
Concerned parents who spoke to Emirates 24|7 have voiced concerns whether flame retardant materials are used in the malls here, especially the play areas.
Macy Zimmerman, an American expat and a mother of a seven-year-old boy said: "There is no information given even if you ask whether flame retardant material has been used in the areas.
"Plus, the plastic pool of balls, the plastic tunnels and jungle gyms are simply a fire hazard.
The concern of parents stems from the fact that The Villaggio Mall which broke out around 11.30am Doha time on Monday morning, soon became an inferno that took the lives of 13 children, and six adults; another 17 were injured.
The blaze engulfed the Gympanzee childcare centre in the mall, with rescue attempts thwarted when the staircase reportedly collapsed, as did the roof.
Fahima Karam, a mother of one also raised her concerns, saying: "Play areas are especially vulnerable in an emergency situation.
"If a fire does break out, is the staff really equipped to help?"
MUST READ:

UAE feels the pain of deaths in Qatar mall tragedy



19 expats, including 13 kids, die in blaze at Qatar's top mall



Triplets killed as Qatar inferno torched mall nursery




Qatar mall fire: No sprinklers, staircase collapses…



Death and despair engulf Qatar's Villaggio Mall
Follow Emirates 24|7 on Google News.