UAE NRI alert: To buy or not to buy a property in India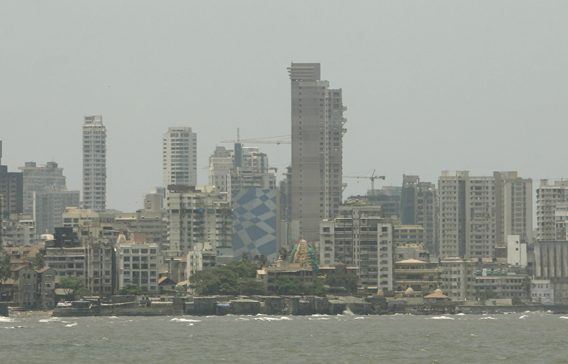 Real estate transactions in Mumbai, India's financial capital, has declined by nine per cent in 2014, while other major cities have seen fall of 17 per cent, leading to a huge pile up of unsold residential units, according to a new report.

National Capital Region (NCR) witnessed the sharpest fall in sales volume among all the six cities, the report of Knight Frank, a real estate research firm, said.

Property sales fell by 43 per cent year-on-year, followed by Hyderabad with 18 per cent. Sales in Pune, Chennai and Bengaluru declined by 10 per cent, 14 per cent and three per cent, respectively.

Though sales volume remained low, property prices in all the six cities moved up. Mumbai saw the maximum rise of 10 per cent, NCR was up three per cent.

A survey carried out by Sumansa Exhibitions, the organizers of the Indian Property Show, in December 2014 found majority of NRIs favouring Mumbai as the most popular property investment destination.

Shishir Baijal, chairman, Knight Frank India, put the price rise due to increasing inputs cost for developers.

"2014 has not been a great year for Indian real estate and has reflected a correction in stakeholder sentiments on the back of a slowing demand environment. Residential sales across top cities have dropped in 2014. While sales volume fell by 17 per cent, launches dropped by 28 per cent.
However, we expect 2015 to be the year of recovery and stabilization," he added.

New project launches dropped by 28 per cent. It fell by 43 per cent in Mumbai, followed by Hyderabad, which saw a decline of 30 per cent. NCR saw a drop of 24 per cent, Bengaluru 13 per cent, Pune 26 per cent and Chennai 25 per cent.

Dr Samantak Das, the consultancy's chief economist and director, said: "Sales in Mumbai's residential market showed a nine per cent dip in 2014. On the back of better consumer sentiments, absorption improved moderately in the second half of 2014 and developers, taking cognizance of the lower-than-anticipated pick up in sales, have curtailed launches.

"These factors led to an improvement in demand-supply equilibrium, thereby marginally lowering the unsold inventory levels. We foresee the market to show further signals of recovery in the next six months and a tapering of the quarter to sell ratio. Even as demand improves, price growth will be marginal during the first half of the year," he added.
Follow Emirates 24|7 on Google News.