UAE's Hatta hills burst into life after wet spell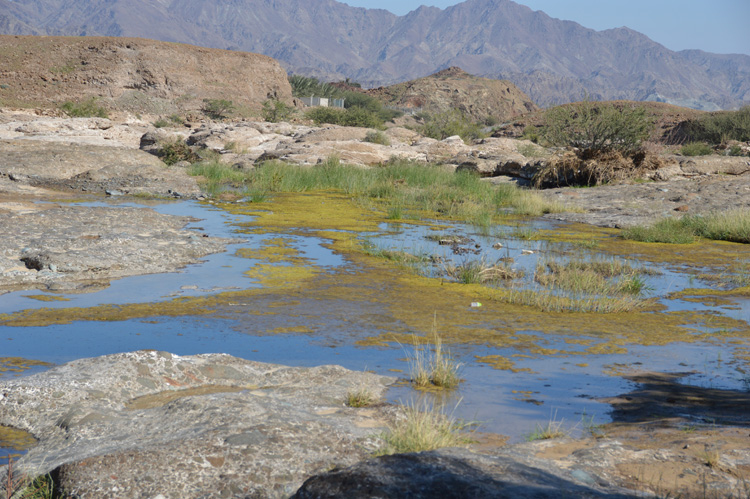 Very little rain during the past few years had reduced the level of water to several dams in Hatta to a bone dry condition.
The fate of many old wadi pools and rock pools was the same, but after the year-end and recent showers several of these have been fully or partially filled up with rain water. This in turn has brought in massive changes in the flora and fauna of the very rugged and nearly barren waterless Hatta hills.
Many temporary and semi-permanent pools have also been created along the rocky wadis by the bursts of rain.
During several recent field visits to Hatta, Dr Reza Khan, Specialist, Wildlife and Zoo Management of Public Parks and Horticulture Department of Dubai Municipality noted more than four dozen species of birds, halfa dozen reptiles, dozens of insects and nearly 50 species of plants in the once-barren area.
Brief rain has enticed germination of many seasonal or annual plants whose seeds remained dormant for the past few years came into life. Many of these are already in flowers covering stretches of land with yellow, pink, white and mauve flowers or fruits.
In some places these plants have formed virtual green carpet. In several places the Hajar Mountains also have tiny valleys with Pink Mustard, Yellow Mustard, Arabian Primrose, lilies covering part or whole area, presenting an eye-catching view. As a result birds not only visit these flowers for nectar but also for catching insetcs.
For the first time Dr Khan has recorded an Osprey, several Indian Moorhen, Clamorous Reed Warbler, Seagulls, Ducks and Jacksnipe in pools formed at several locations of the wadis bordering the tiny township of Hatta as well as dams by the Hatta-Oman road.
Other than desert Monitor our longest lizard is the Jayakar's Oman Lizard (Omanosaurus jayakari). By taking advantage of excess production of insects it is having good time and often basking out in the open in some wadi banks when tiny Rock Semaphore Gecko (Pristurus rupestris) was in abundance.
A lone specimen of the rare Bar-tailed Semaphore Gecko (Pristurus celerrimus ) was seen in the Hatta Upper Dam area. Of the two species of toads in the UAE the Arabian Toad (Bufo arabicus) is common. It was found breeding in several places as many tiny wadi pools were laden with tadpoles of various sizes. In one of the pools he also found tadpoles belonging to the rarer Dhofar Toad (Bufo dhofarensis).
Follow Emirates 24|7 on Google News.