UAE student asks friend to hand over cash before mugging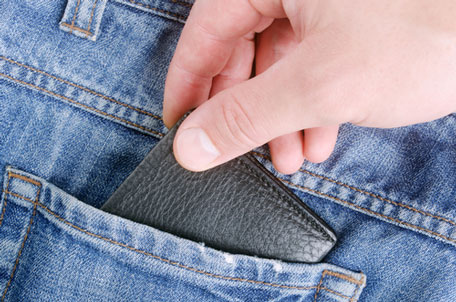 A student tried to convince a friend to hand over all his belongings if someone attacks him minutes before a planned attack was launched with the help of another person, the Dubai Criminal Court heard.

On April 24, at around 11pm, the victim RA was roaming around with his friends near the Century Mall.

It was the first time that the victim met SA in the group. SA started walking closer to RA and diverted him from the group.

"He told me that if someone attacked me and wanted to take my money and belongings, do not hesitate to give him what he wants otherwise I would subject myself to danger," the victim said.

He further added, "I wondered why SA asked me several times about the amount I have, but I denied having any money in my pocket. As I told him that, he suggested that I should go back home and get money."

"I did not listen to him and all of a sudden someone came close and threw a light punch at SA and turned to me and punched me strongly and then asking for my money and mobile phones, at the same time threatening that he would punch me again," said the victim.

The victim handed over the attacker his two mobile phones. While I was trying to hide my wallet in my pocket, SA saw him and so he pulled the wallet and handed it to the 'attacker' and then the two ran away.

The wallet contained Dh1,500.

The victim and SA met again and threatened him against reporting the incident to the police.

SA promised the victim that he would return him his money and one of the two mobile phones.

The victim refused and reported the attack and theft to the police.

Police arrested SA who admitted his role in the theft with his fugitive friend AA.
Follow Emirates 24|7 on Google News.