UAE to ban possession of wild animals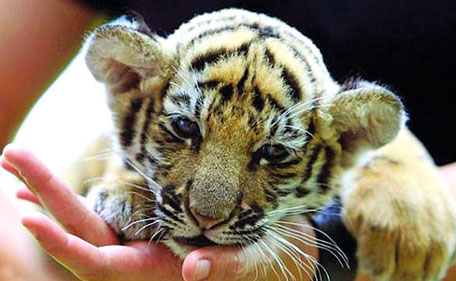 The UAE intends to ban the possession of wild animals by individuals and offenders may face up to three years in prison or fined Dh30,000.
A draft law to be debated by the Federal National Council (FNC) will also ban the import of wild animals, except by authorised establishments.
The law, which was presented by the federal cabinet to the FNC, bans the "trading and possession of all types of wild animals" by individuals and is also intended to organise dealing in all other types of unlicensed or stray animals.
"The law includes deterrent penalties for offenders of up to three years in prison and/or Dh30,000 fine," the Arabic language daily 'Emarat Al Youm' said.
The law also calls for the creation of official records for non-pet animals and for measures to ensure care for them and prevent mistreatment of them.
The law notes that most wild animals cannot be brought up as pets since they are vulnerable to unpredictable behavioral changes that could go out of control.
It also involves measures for the registration of all types of imported animals, including CITES (the Convention on International Trade in Endangered Species of Wild Fauna and Flora) certificates and official vet certificates issued in the UAE.
Follow Emirates 24|7 on Google News.