UAE to collect 10 million DNA samples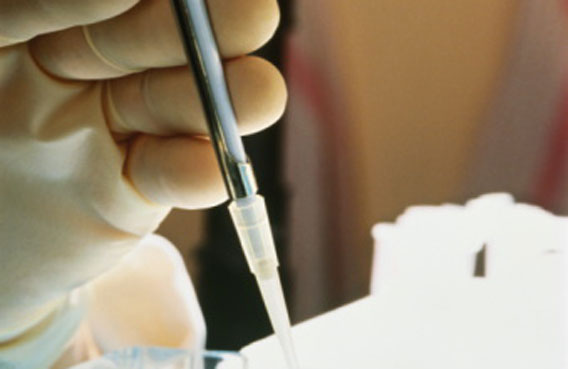 Residents in the UAE will soon be subject to DNA tests under a Dh4 billion police project involving the collection of 10 million DNA samples as part of efforts to combat crime, according to a senior police officer.
The project initially targets 20,000 samples to be stored in a police data base before a nation-wide campaign is launched to collect 10 million samples in the next few years, said Colonel Ahmed Al Marazouki, director of the DNA data base centre at the Abu Dhabi police.
"Within a year, police institutions will start gathering DNA samples from all nationals and residents in the UAE to be stored in a data centre as part of the federal DNA Database Project," he told a conference in the capital on Monday.
"The eventual target is 10 million samples but initially we will collect 20,000 samples from certain groups on a trial basis…the cost of this project is estimated at around Dh4 billion and it will contribute to saving time and effort for criminal experts in detecting crime and identifying criminals…we could also benefit from it in identifying dead bodies and accident victims."
Marzouki did not make clear whether the DNA would be linked to visa renewal for expatriate but said the project would be linked to the national ID card.
"A DNA sample will be taken from every one in the UAE…it will be tested then stored in a computerized data base," he said.
He said a DNA committee would be set up soon by representatives from the ministries of interior, health, and justice as well as the Emirates Identity Authority.
DNA, or deoxyribonucleic acid, is the fundamental building block for an individual's entire genetic makeup. It is a component of virtually every cell in the human body including blood, skin cells, semen and saliva.
DNA is a powerful tool because each person's DNA is different from every other individual's, except for identical twins. Because of that difference, DNA collected from a crime scene can either link a suspect to the evidence or eliminate a suspect, similar to the use of fingerprints.
It also can identify a victim through DNA from relatives, even when no body can be found. And when evidence from one crime scene is compared with evidence from another, those crime scenes can be linked to the same perpetrator locally, statewide, and across the Nation.
Follow Emirates 24|7 on Google News.