Uber outlines safety parameters in UAE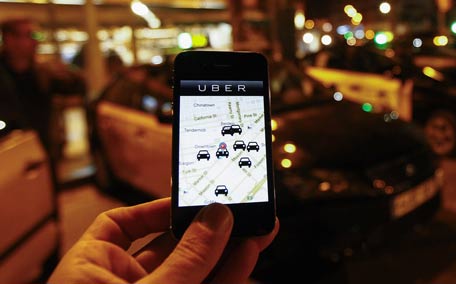 There has been no drop in requests for Uber service in UAE or anywhere in the Middle East following safety concerns in India.
Uber is being banned in India starting first in Delhi – where a driver of the company has been accused of raping a female passenger, and now in the South Indian state of Hyderabad.
According to latest available information, the Indian government has even advised all states to ban Uber.
Uber is an online portal which facilitates taxi service and connects drivers who own taxi vehicles to passengers. Uber is being accused of not carrying out any background checks on drivers before recommending them to passengers.
An Uber spokesperson told Emirates 24|7 that the situation in Dubai is much different and that the service is only offered in co-ordination with local authorities such as the Roads and Transport Authority in Dubai.
"Only those drivers that have registered themselves with the RTA are eligible to operate through Uber. We even request a police verification and certificate before the driver gets on the Uber network," said Shaden Abdellatif, spokesperson for Middle East & Africa at Uber.
RTA offers commercial permits to individual drivers to operate a limousine for a set fee every year.
RTA also allows employed individuals to register for carpool service, which however is not accepted by Uber.
She further added that it is not necessary that all those registered by RTA get on Uber network.
"As a technology company, we don't employ drivers or own cars but partner with licensed limo service providers. When a driver applies, he needs to come to the office to be personally interviewed and trained by a member of our team with originals of all necessary documents. We don't necessarily partner with every licensed driver that applies if we feel he isn't going to be offering the best service," said Shaden.
Uber charges 20 per cent fee of every trip when a driver uses the Uber platform. "We do not set hours for them to work. They choose to log on and off as they wish," she added.
Commenting on the growth of the service in the country, she says the incidents in India has had no effect on the daily traffic here.
"The service, she says, has been experiencing double-digit growth every month," said Shaden.
"We have not had any slowdown here. In fact, we have been experiencing double-digit growth every month," said Shaden.
According to her, the company employs strict safety guidelines including GPS tracking of the vehicle.
Commenting on the incident in Delhi, Travis Kalanick, CEO of Uber, said in his latest blog post (http://blog.uber.com/travis-statement-delhi) that what happened over the weekend in New Delhi is horrific.
"Our entire team's hearts go out to the victim of this despicable crime. We will do everything, I repeat, everything to help bring this perpetrator to justice and to support the victim and her family in her recovery," he said.
The company also said that it will work with the government to establish clear background checks currently absent in their commercial transportation licensing programmes.


Follow Emirates 24|7 on Google News.