UK outlines 'simple' process for EU citizens after Brexit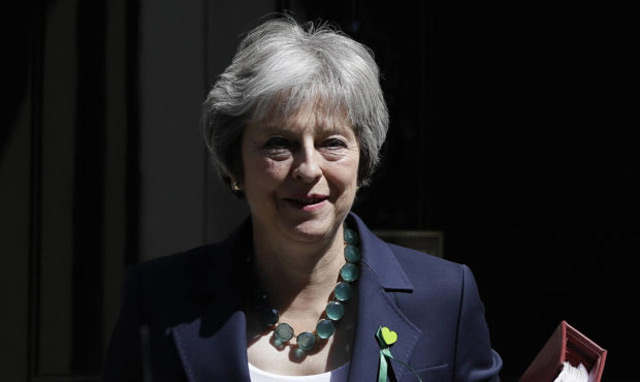 Britain has outlined how it plans to handle as many as 3.5 million residence applications from European Union citizens after Brexit, admitting Thursday that the scale of the process poses a challenge.
When Britain leaves the bloc next year, it will end the free-movement policy that lets EU citizens live in any member state. But the government says EU citizens already in Britain can stay and have their families join them.
There are about 3.8 million EU nationals living in Britain, and almost 1 million U.K. citizens who reside elsewhere in the 28-nation bloc.
Many EU citizens in Britain complain that, two years after the U.K. voted to leave the EU, they still don't know what their rights will be or how the process will work.
The government disclosed some details Thursday, saying any EU national who has been in Britain for five years will be eligible for "settled status." Applicants will have to show proof of identity and residence, disclose any criminal convictions and pay a fee of 65 pounds ($86) for adults.
Applications can be made by post, online or with an app — though it only works on Android devices, not iPhones.
Home Secretary Sajid Javid said the problem was "something we are discussing with Apple."
Trust in Britain's immigration department has been eroded by revelations that it wrongly branded thousands of long-term legal residents from the Caribbean as illegal immigrants.
Immigration Minister Caroline Nokes conceded the scale of the EU operation was a challenge, but said it should be fully functioning by March 30, 2019, the day after the U.K.'s exit. She said people would have until the end of June 2021 to apply for settled status.
Javid said the government's default position would be to approve, not reject, applicants.
"We will be looking to grant, not for reasons to refuse," he said.
Follow Emirates 24|7 on Google News.