UK PM reassures business leaders over Brexit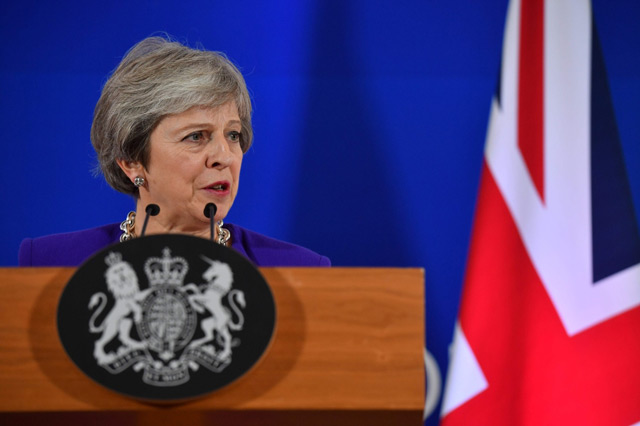 Prime Minister Theresa May took pains on Friday to ressure more than 130 British business leaders that her government would deliver frictionless trade with the European Union after Brexit.
May's conference call with representatives of firms ranging from the accounting firm EY to the retailer Tesco came after a summit in Brussels this week produced no tangible progress.
Her office said May acknowledged in her call that there were "a few significant issues that were still outstanding" in the Brexit talks.
London and Brussels cannot agree how to keep the border between British-ruled Northern Ireland and EU-member Ireland open after Britain leaves the bloc in March.
The Downing Street statement said May "recognised the importance of these discussions for businesses, their supply chains and clients".
May "urged businesses not to lose sight of the prize - that of a smooth trading relationship with the EU alongside the ability to seek new opportunities and open up new markets with trading partners around the world", her office said.
Follow Emirates 24|7 on Google News.