United reports solid profits, vows better customer treatment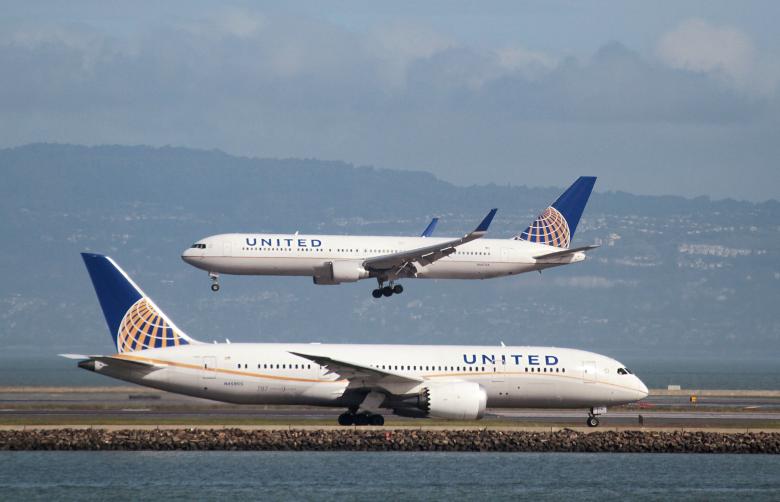 United Continental reported sharply lower first-quarter earnings Monday but they still bested analyst expectations, and the airline vowed to remake its customer service after its rough treatment of a passenger stoked global outrage.
Net income for the period ending March 31 fell to $96 million, a 69.3 percent plunge from the year-ago levels due to higher fuel and labor costs.
Revenues were up 2.7 percent to $8.4 billion.
United, which has been under fire since ordering a customer forcibly removed from an overbooked Chicago flight last week, projected passenger revenue per seat mile would post its first positive growth in two years in the second quarter. The closely watched benchmark was flat in the first quarter.
"We saw positive trends in the revenue environment in the quarter and are optimistic about the year ahead," United president Scott Kirby said in a statement.
Still, chief executive Oscar Munoz acknowledged much work remains to be done after the company's violent removal of passenger David Dao from an overbooked flight prompted widespread public condemnation after a video of the battered Dao went viral.
"The incident that took place aboard Flight 3411 has been a humbling experience, and I take full responsibility," Munoz said in a press release.
"This will prove to be a watershed moment for our company, and we are more determined than ever to put our customers at the center of everything we do."
Dao suffered a broken nose and concussion and is planning to sue the airline, his attorney said last week.
Munoz himself came in for heavy criticism for his response early in the crisis in which he appeared to put partial blame for the incident on the passenger, saying in a note to employees that he had "defied" authorities and "compounded" the incident.
But the United chief later shifted tone, telling a television interviewer last Thursday that he felt "shame" for the incident and hoped to speak personally with Dao.
United has also vowed to stop the practice of using police to remove passengers and will likely undertake further changes after a full audit of the incident.
Earnings translated into 41 cents per share, excluding one-time costs, three cents better than analyst expectations.
Shares of United parent United Continental rose 1.0 percent to $71.50 in after-hours trading.
Follow Emirates 24|7 on Google News.