Universal Studios in Dubai talks on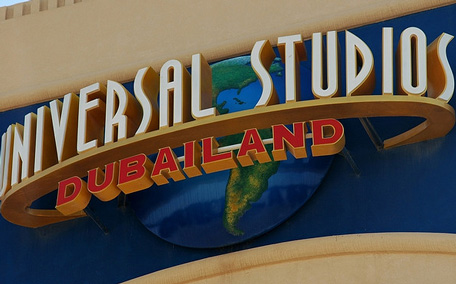 Plan to have a Universal theme park in Dubai is still alive with Dubai Holding, a global investment holding company, confirming to Emirates 24|7 that they are in talks with US-based Universal Studios.

"Discussions are still underway with Universal Studios," a company spokesperson said, adding, "we will share further details in due course."

Tatweer Parks, a subsidiary of Dubai Holding, has told this website in 2011 that it was not actively pursuing any other venture in Dubailand except the Universal Studios and Merlin Entertainments Group parks.

However, Dubai-based Meraas Holding is now developing Merlin's Legoland park.

In a statement, issued in June, it was said Meraas has launched Motion Gate, featuring a movie-based theme park, a Bollywood themed park and a Legoland theme park that will be located within its master-development in Jebel Ali.

In 2007, Tatweer, a member of Dubai Holding, and Universal Studios had announced plans for Dh8-billion theme park project in Dubailand. The first phase was expected to be completed by 2010.

In 2008, Merlin Entertainments Group announced plans to create Dh912 million Legoland Dubailand. The three million square-foot project was due for completion at the end of 2011.

Dubai Properties Group Chief Executive Officer Khalid Al Malik has told this website that it was committed to the Dubailand project and was providing infrastructure in accordance to the contract with the developers.

He had called upon the developers to fulfill their part of the commitment and build the entertainment components of their projects.
ALSO READ:
What do UAE residents want to do during Ramadan?
No more 'coffin on wheels' for Dubai's school kids
Weak, tired, or confused? You might be suffering from heat stress
Follow Emirates 24|7 on Google News.