UNSC condemns Saudi terrorist attack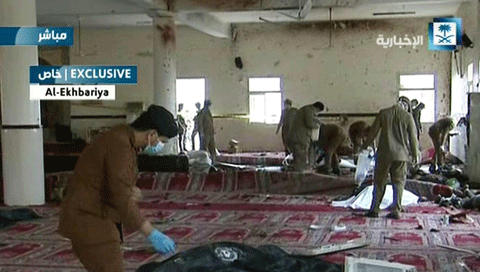 The United Nations Security Council has condemned "in the strongest terms" the terrorist attack that took place on Thursday at a mosque in Saudi Arabia, resulting in the death of at least 15 people, for which Daesh (IS) has claimed responsibility.

"The members of the Security Council stressed again that Daesh must be defeated and that the intolerance, violence and hatred it espouses must be stamped out," said a press statement issued last night.

They further emphasised that such "continued acts of barbarism perpetrated by Daesh do not intimidate them, but rather stiffen their resolve" that there has to be a common effort amongst governments and institutions to counter Daesh and other terrorist groups.

The attack was perpetrated at a mosque at the headquarters of the Special Emergency Security Forces in the Asir Region of Saudi Arabia.

Underlining the need to bring the perpetrators, organisers, financiers and sponsors of these "reprehensible acts of terrorism" to justice, the 15-member Council urged all States to cooperate actively with the Saudi authorities in this regard.

In their fight against terrorism, States must ensure that measures taken comply with all their obligations under international law, in particular international human rights, refugee and humanitarian law, the Council added.

Arab council condemns Asir mosque bombing

Arab Interior Ministers Council has strongly condemned the terrorist bombing that targeted a special emergency forces' mosque in Asir region yesterday, resulted in the martyrdom and injury of a number of security officers and workers.

In a statement issued here today and carried by Saudi Press Agency, SPA, the Council's General Secretariat expressed its denunciation of this treacherous terrorist bombing in Asir region, confirming its full solidarity and standing by the Kingdom of Saudi Arabia in countering of terrorism.

US says Kingdom has right to defend itself

The United States said that the Kingdom of Saudi Arabia has the right to defend itself against the Houthi militias.

Asked by a reporter at the daily State Department briefing, spokesperson Mark Toner said that since Houthi rebels have launched attacks from across the Yemeni border, the kingdom has a right to respond with force against such a threat.

"The Saudi-led coalition has undertaken military operations at the request of the government of Yemen to stop Houthi efforts to take over Yemen by force,'' Toner said as quoted by Saudi Press Agency, SPA.
However, Toner noted, we need a political solution in Yemen. And so, we continue to support the United Nations and the UN special envoy for Yemen in their efforts to mediate a peaceful solution that will return all parties to political dialogue process,'' Toner said.
Follow Emirates 24|7 on Google News.