US cuts prison sentence for bin Laden's cook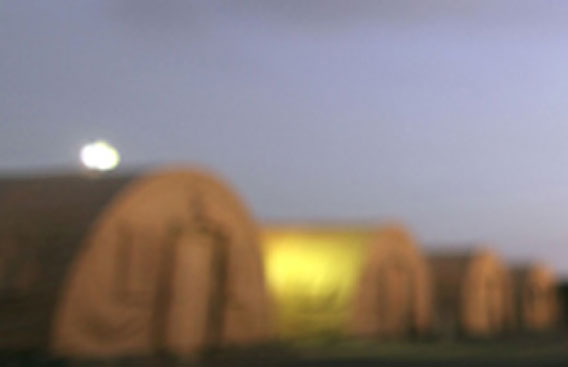 Osama bin Laden's former cook had his Guantanamo prison sentence cut on Wednesday to two years from 14, under a plea agreement that remains secret, the Pentagon said.
The sentence reduction had been expected since Sudanese captive Ibrahim al Qosi, who was also bin Laden's sometime bodyguard, pleaded guilty in the U.S. war crimes court at the Guantanamo Bay U.S. naval base in July.
Qosi pleaded guilty to charges of conspiring with al Qaeda and providing material support for bin Laden and the group. He was sentenced in August to 14 years in prison, with no credit for the eight and a half years he had been held at the Guantanamo prison for foreign terrorist suspects.
At the time, the U.S. military declined to comment on reports the plea deal capped the sentence at two years.
But the Pentagon official overseeing the Guantanamo war crimes court suspended 12 years of Qosi's sentence on Wednesday, contingent on his adherence to the agreed upon terms, said a Pentagon spokeswoman, Lieutenant Colonel Tanya Bradsher.
Those terms included an agreement not to engage in or materially support hostilities against the United States or its coalition partners.
Qosi, who is about 50, acknowledged in his plea agreement that he knew al Qaeda was a terrorist group when he ran one of the kitchens in bin Laden's Star of Jihad compound in Afghanistan.
Qosi, a bookkeeper who met bin Laden in Sudan and traveled with him to Afghanistan, also admitted helping the al Qaeda leader escape U.S. forces in the Tora Bora mountains of Afghanistan after the U.S. invasion in 2001.
But he said he had no involvement in or prior knowledge of any terrorist acts, including the Sept. 11, 2001 attacks on the United States, which prompted the U.S. invasion.
He is one of 172 captives held at the Guantanamo prison, and one of only three held there who have been convicted of crimes in the controversial military tribunals. Two other men convicted in the tribunals served short sentences and were sent home to Australia and Yemen.
Qosi's lawyers said last year that once he returned to Sudan, he would enter a program run by the Sudanese intelligence service and designed to rehabilitate those with radical views. He would then return to live with his family but would be monitored to ensure he had no contact with radicals, they said.
Follow Emirates 24|7 on Google News.